Low-Maintenance, High-Return Opportunities for Every Investor
Generate instant cash flow by investing in western Canada's most lucrative real estate market. Our fully finished, turn-key properties are guaranteed to deliver $500 –$800 in passive income each and every month - ZERO maintenance, ZERO rent restrictions and ZERO land transfer tax. Simply sit back, relax, and watch your investment grow.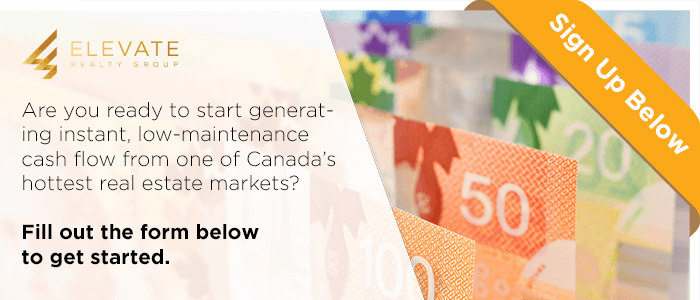 How Do We Do It?
Our Pro Real Estate investment platform is a fully comprehensive service specializing in connecting investors of all skill levels with the most lucrative rental properties Edmonton has to offer.
As experienced real estate investors ourselves, we know it can take a lot of time and effort (not to mention, money) to find the right property in the right neighbourhood at the right time. Furthermore, once you do manage to accomplish all of the above, there's always the matter of "should I renovate for a higher rental price?", "how do I advertise to attract the best tenants?", "who will help me manage my property?" and more.
That's where we come in.
Our in-depth market expertise, combined with our keen eye for ROI potential, allows us to identify and select only the best in high-quality, turn-key properties in and around the capital region. Once we've zeroed in on your perfect investment opportunity, we go to work: ensuring every square inch is primed and ready to attract your ideal tenant quickly, easily and worry-free.
Investing From Out of Town?
No problem. From start to finish our renovation real estate investment service will ensure you're paired with a property that compliments your unique needs and budget.
Are you ready to start generating instant, low-maintenance cash flow from one of Canada's hottest real estate markets? Fill out the form below to get started.