6 Tips for a Pet-Friendly Home
Posted by Paul Paiva on Thursday, August 8, 2019 at 7:00 AM
By Paul Paiva / August 8, 2019
Comment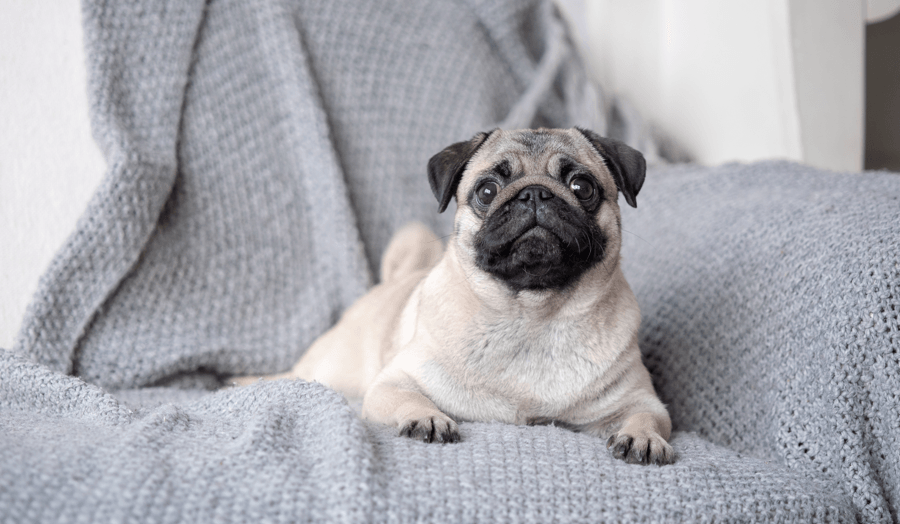 These top tips won't just improve your pet's overall health and happiness, they'll also help you keep your home, clean, tidy and manageable.

1. Stain-Resistant Upholstery
Some materials repel stains, smells and bacteria better than others. So, when it comes to withstanding dirty paws, scratches (and the occasional bit of drool), pet-friendly fabrics are the way to go. Microfiber, leather and pleather are all good examples. Keep in mind, matching the colours to your pet's fur will also camouflage excess hair.
2. Tough Flooring
Just like certain upholsteries and fabrics, carpet is a magnet for dander, bacteria and odours. Ensure your flooring stays in great shape by opting for harder surfaces. Hardwood is a desirable feature for many homeowners but can be easily scratched and damaged over time. For this reason, we recommend materials such as vinyl plank or laminate - both come in a variety of styles and colours and are easy to maintain. Tile is also a good option for entryways, kitchens and bathrooms.
3. Pet-Friendly Plants
While plants and greenery always make an attractive addition to any room, they can also be hazardous to your pet's health. Lilies, aloe vera, orchids, as well as certain types of ferns and ivy are just a few of many common plants considered poisonous to both dogs, cats and other animals. Be sure to check the ASPCA's Poisonous Plants list for more information.
*Don't forget to check out our previous post, Pet-Friendly Gardening: Tips and Treats
4. A Place to Call Their Own
Be sure to designate a few "hideaway" spots in your home to which your pet can retreat to their crate or favourite bed to spend a little quiet time. Mudrooms are also ideal for pet owners as they can be easily equipped with a wash station, leashes, treats and anything else you may need to keep things organized and tidy after a great adventure outdoors.
5. Storage
Speaking of keeping organized, we also recommend implementing a few pet-friendly storage options. Built-in sliding drawers for food and/or treats are ideal for easy accessibility (and reducing any sneaky snacking). Other ideas include designated feeding stations and keeping specific storage containers for grooming products, toys and other accessories.
6. Keep Safety in Mind
Much like kids, pets are notorious for getting into things they shouldn't. Be sure to pet-proof your home with the following tips:
Ensure cleaning products and other potentially dangerous chemicals are stored safely out of reach
Reduce or wrap cords, cables and wires to reduce choking and chewing hazards
Keep them out of the kitchen when cooking (this reduces any chances of accidents, injuries or exposure to potentially harmful foods)
If you have a fenced-in yard, be sure to check regularly for gaps or holes in the boards and be sure your pet has access to shade
Minimize the chances for accident or injury by opting for flameless candles
Protect them when you're not home by putting up pet safety signs or stickers on your entryway windows (these can be purchased at your local pet store)
For more helpful information, be sure to visit our website! From guides and checklists to home-related tips and the latest MLS® listings, we a ton of great resources to choose from.

Photo credits: freepik.com