10 Tasty Ideas For Your Christmas Leftovers
Posted by Paul Paiva on Tuesday, December 24, 2019 at 7:00 AM
By Paul Paiva / December 24, 2019
Comment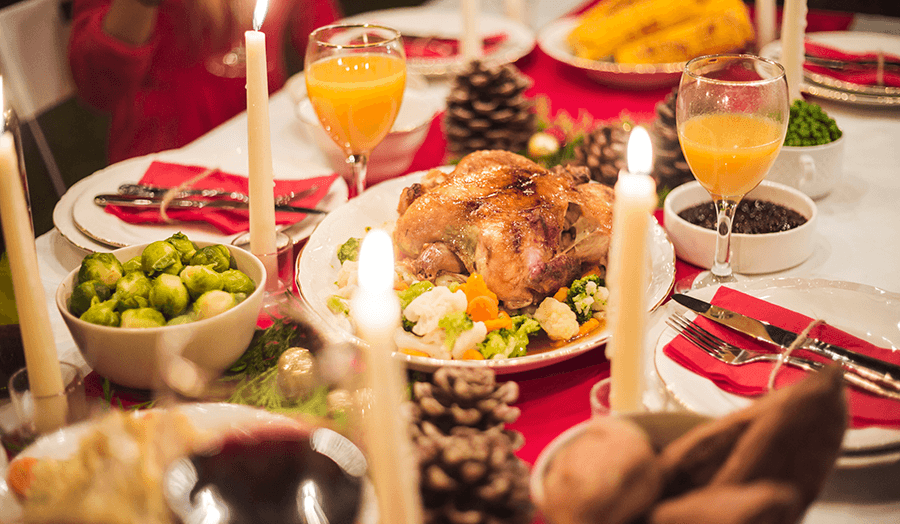 We all love Christmas dinner, but after a few helpings, these festive foods can start to lose their appeal. Try something new and prevent turkey dinner doldrums with the help of these creative leftover Christmas dinner recipes!
Turkey Frittata
Great for breakfast and dinner, you can make this fabulous frittata in 30 mins or less
Ingredients:
1 Tbsp olive oil

1/2 onion, chopped

1/2 red or green bell pepper, chopped

1 cup boiled potatoes, chopped

1/2 cup leftover cooked chopped turkey

6 eggs, lightly beaten

1/4 cup cream

Salt and pepper

2 Tbsp chopped parsley, basil or cilantro

1/2 cup grated Cheddar, Monterey Jack or mozzarella
Directions:
1. Preheat oven broiler
2. Heat oil in a large skillet, add onion and bell pepper, cook for 3 mins. Add potatoes then cook until golden brown, then stir in leftover turkey.
3. In a mixing bowl beat together the eggs and cream and season with salt and pepper. Pour egg mixture into skillet and stir in chopped herbs. Top with grated cheese and place under broiler for about 3 minutes or until the frittata puffs.
Source: Food Network
Roasted Sweet Potato and Chicken Salad
Not your average turkey salad, this Asian-infused recipe takes healthy eating to a tasty new level
Ingredients:
2 1/2 lb. sweet potatoes, cut into 1/2-inch chunks

2 Tbsp olive oil

1/4 tsp salt

1/4 cup seasoned rice vinegar

2 Tbsp toasted sesame oil

1 Tbsp miso paste

1 Tbsp finely chopped peeled fresh ginger

1/4 tsp pepper

20 oz. mixed greens

8 oz. leftover turkey, sliced

1 avocado, sliced

Sesame seeds, for garnish
Directions:
1. Preheat oven to 450 degrees F
2. On large rimmed baking sheet, toss sweet potatoes with olive oil and salt; roast in oven 25 minutes or until tender.
3. Whisk together rice vinegar, sesame oil, miso, ginger and pepper.
4. Divide mixed greens over four plates. Top each plate with an even mixture of sweet potatoes, turkey and avocado. Drizzle with miso vinaigrette; sprinkle with sesame seeds.
Source: Good Housekeeping

Homemade Turkey Soup
This classic soup recipe is a tasty way to make use of both your leftover turkey and veggies!
Ingredients:
1 leftover turkey carcass (10- to 12-pound turkey)

8 cups water

1 medium onion, cut into wedges

1/2 tsp salt

2 bay leaves

1 cup chopped carrots

1 cup uncooked long grain rice

1/3 cup chopped celery

1/4 cup chopped onion

1 can (10-1/2 oz) condensed cream of chicken or cream of mushroom soup, undiluted
Directions:
1. Place the turkey carcass in a stockpot; add the water, onion, salt and bay leaves. Slowly bring to a boil over low heat; cover and simmer for 2 hours.
2. Remove carcass and cool. Strain broth and skim fat, discarding onion and bay leaves. Return broth to the pan, adding carrots, rice, celery and chopped onion. Cover and simmer until rice and vegetables are tender.
3. Remove turkey from bones; discard bones and cut turkey into bite-size pieces. Add turkey and cream soup to broth; heat through.
Source: Taste of Home
Turkey Apple Brie Bites
Simple, elegant and packed with flavour, these turkey apple brie bites make the perfect New Years' Eve appy
Ingredients:
12 crackers (large, whole wheat)

2 slices sliced turkey, cut into 12 square pieces

2 oz. brie, sliced and cut into bite-size pieces

1/4 apple, thinly sliced

1 Tbsp walnuts, chopped

1 Tbsp honey
Directions:
1. Spread crackers on serving plate
2. Place two squares of turkey on each cracker, topping each with a slice of apple and slice of brie
3. Drizzle with honey then sprinkle with chopped walnuts
Source: Yummly
Freezer Friendly Turkey Enchiladas
Take a break from turkey and get a head start on next week's dinner menu with the help of these freezable enchiladas
Ingredients
3 cups shredded leftover turkey (add more if desired)

28 oz. can green enchilada sauce

1 packet of enchilada seasoning

14 corn tortillas

3 cups shredded cheddar cheese
Directions:
1. Mix the pre-shredded chicken breast with enchilada seasoning and about half the can of green enchilada sauce. Set aside.
2. Using a pizza cutter, cut each tortilla into 6 equally sized triangles.
3. Spread a little green enchilada sauce on the bottom of a 9 x 13 in. baking pan and start layering by laying down the tortilla triangles.
4. Next a layer of chicken, then a layer of cheese, followed by another layer of tortillas
5. Repeat the layering process 1 more time
6. Pour the remaining green enchilada sauce over the casserole and sprinkle the top with remaining cheddar cheese.
7. Bake in a 375 degree oven for 45-60 minutes or until sauce is bubbling and top is golden brown. Let cool, then freeze.
Source: Happy Money Saver
Turkey, Dressing and Cranberry Panini
This recipe takes a delicious new spin on the classic turkey sandwich
Ingredients:
2 thick slices day old bread (or 1 loaf), such as ciabatta

Cold gelatinous gravy

Turkey breast, sliced

Turkey stuffing

Cranberry dressing

Kosher salt and freshly ground black pepper

3 sage leaves, chopped fine

Butter, softened
Directions:
1. Spread one slice of bread with a thin layer of cold gravy. Layer the sandwich with slices of turkey, stuffing, more gravy and cranberry dressing, to taste. Season with salt and pepper and top with chopped sage leaves. Spread a thick layer of cranberry dressing on the other slice of bread.
2. Butter each side of the sandwich on the outside, then toast on a preheated sandwich grill or in a cast iron skillet, pressing the firmly on each side golden brown.
Source: Food Network
Christmas Dinner Leftover Pop Tarts
Easy to make and oh-so-fun to eat, the kids are sure to love these tantalizing "tarts"
Ingredients:
3 cups flour gluten free

1 Tbsp granulated sugar

1 1/2 sticks butter cubed and cold

1/4 cup shortening cold

1/2 cup ice cold water

Cranberry sauce

Mashed potatoes

Stuffing

Turkey

Gravy

1 large egg

1 teaspoon water
Directions:
1. Pour flour, sugar, cold butter and shortening into the bowl of a food processor, pulsing until the butter is pea-sized and the dough looks crumbly. Slowly add in the ice-cold water, pulsing until dough pulls from the sides into a large ball. Be careful not to over-mix.
2. Roll out the dough into a large rectangle measuring about 28 inches x 12 inches, and about 1/8 inches thick. Cut off the excess edges, then cut the dough into 8 rectangles measuring about 7 inches x 5 inches.
3. Roll out the excess scraps into a smaller rectangle that's about 14 inches x 10 inches and cut out 4 more rectangles. You should now have a total of 12 rectangles.
4. Place them on a baking sheet lined with parchment paper, cover and chill in the refrigerator for 1 hour.
5. Preheat your oven to 350°F. Remove the chilled rectangles from the refrigerator, along with turkey, stuffing, mashed potatoes, gravy and cranberry sauce. Spoon 1 tbsp of cranberry sauce onto a rectangle. Then, layer on 1 tbsp of mashed potatoes, 1 tbsp of stuffing and small bits of turkey. Cover the tart with another dough rectangle and pinch the edges together to seal. Repeat this step with all of the rectangles until you have 6 tarts.
6. Use a fork to make lines along the edges of the tarts. Place the tarts on a baking sheet lined with parchment paper. Use a toothpick to poke several small holes in each pop tart to let the air out when they bake.
7. Beat together the egg and 1 teaspoon of water in a small bowl and apply an egg wash on each tart. Bake on 350°F for 25 to 30 minutes, until golden brown.
8. Once the pop tarts are done baking, drizzle them with hot leftover gravy then serve
Source: The Butter Half

Turkey and Cranberry BBQ Sauce Pizza
Customize your pizza with your favourite toppings to really make it your own!
Ingredients:
1 pound pizza dough

3/4 cup cranberry sauce

2 Tbsp barbeque sauce

1 cup shredded or diced cooked turkey

1 1/2 cups shredded Monterey Jack cheese (mozzarella, smoked gouda or fontina are great alternatives)

1/4 cup thinly sliced onion

2 Tbsp chopped cilantro
Directions:
1. Preheat oven to 450° F.
2. Spray a baking sheet or pizza stone with cooking spray. Roll out the pizza dough on the pizza stone or baking sheet and set aside.
3. In a small bowl stir together the cranberry sauce and barbeque sauce. Spread half of the sauce onto the pizza and add the turkey to the other half, stirring until the turkey is coated.
4. Top the pizza with the cheese, turkey, and sliced red onion. Bake for 10-12 minutes or until the crust is golden and the cheese is bubbly. Remove the pizza from the oven and top with the chopped cilantro.
Source: Recipe Runner
Easy Turkey Tetrazzini
The ultimate in quick, easy (and economical) comfort food
Ingredients:
1 (8 ounce) package cooked egg noodles

2 Tbsp butter

1 (6 ounce) can sliced mushrooms

1 tsp salt

1/8 tsp pepper

2 cups chopped cooked turkey

1 (10.75 ounce) can condensed cream of celery soup

1/2 soup can milk

1 cup sour cream

1/2 cup grated Parmesan cheese

1 cup shredded cheddar cheese
Directions:
1. Bring a large pot of lightly salted water to a boil. Add pasta and cook for 8 to 10 minutes or until al dente; drain. Preheat oven to 375 degrees F (190 degrees C).
2. Melt butter in a large heavy skillet. Saute mushrooms for 1 minute. Season with salt and pepper, and stir in turkey, condensed soup, and sour cream. Place cooked noodles in a 9x13 inch baking dish. Pour sauce mixture evenly over the top. Sprinkle with Parmesan and cheddar cheese.
3. Bake in preheated oven for 20 to 25 minutes, or until sauce is bubbling.
Source: allrecipes.com
Spicy Turkey Lettuce Wraps
A healthy, low-carb take on tacos, these turkey lettuce wraps pack a protein punch
Ingredients:
1 Tbsp safflower oil

1 medium yellow onion, finely chopped

2 garlic cloves, minced

1/2 cup water

3 Tbsp cranberry sauce

2 tsp adobo sauce

1 small chipotle chile (canned in adobo sauce), chopped

2 cups leftover shredded skinless turkey breast (about 9 ounces)

1 cup cooked brown rice

10 Bibb lettuce leaves

3 julienne-cut radishes

1/3 cup cilantro leaves

1/2 cup tomatillo salsa
Directions:
1. Heat a large skillet over medium-high heat. Add 1 tablespoon oil to pan; swirl to coat. Add onion; cook 4 minutes or until soft. Add garlic; cook 30 seconds or until fragrant.
2. Add 1/2 cup water, cranberry sauce, adobo sauce, and chipotle chile. Cook 4 minutes or until mixture thickens. Stir in turkey; cook 2 minutes or until thoroughly heated. Remove from heat; set aside.
3. Divide rice and turkey mixture evenly among lettuce leaves; top evenly with radishes and cilantro. Serve wraps with salsa.
Source: Cooking Light
Like this post? Sign up for our newsletter to receive the latest information on home-related tips, trends, advice and much more!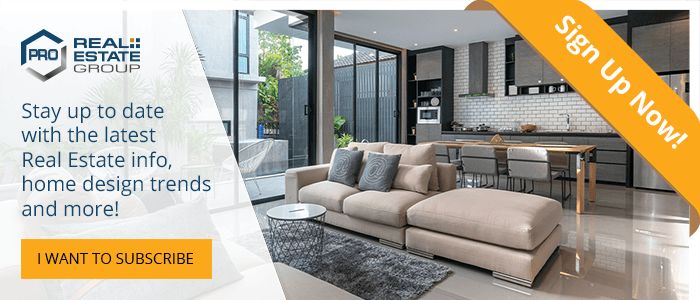 Photo credits: freepik.com