Spring Landscaping Tips for Edmonton Home Owners
Posted by Paul Paiva on Thursday, May 2, 2019 at 7:00 AM
By Paul Paiva / May 2, 2019
1 Comment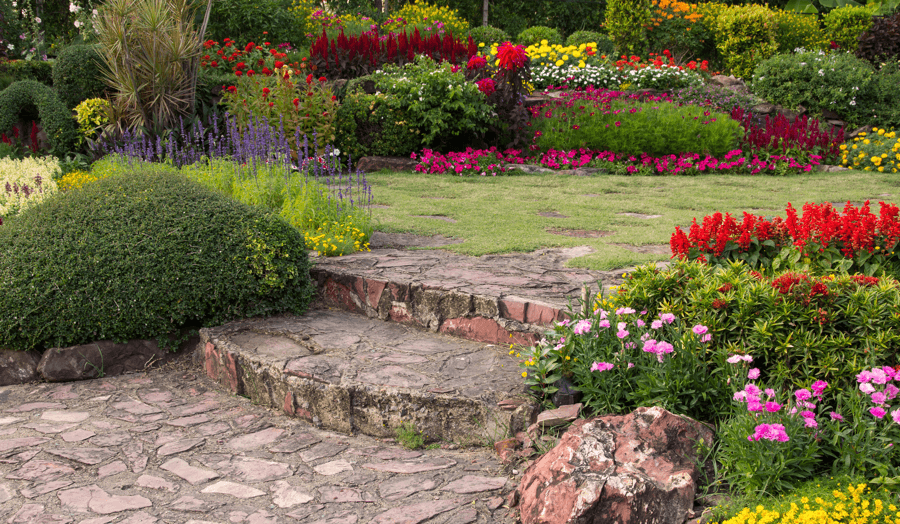 Finally, the snow is gone (knock on wood) and with Edmonton's mighty thaw comes the overwhelming urge to get outside and spruce up your garden for the warmer temperatures ahead. While most Edmontonians are accustomed to a little post-snow clean-up, there are a few additional #yeg friendly landscaping moves you can make to get the most out of your summer gardening.


While leaving your grass clippings on the lawn is environmentally friendly (and recommended by Edmonton landscaping experts), months of heavy Edmonton snow makes this leftover debris downright suffocating to your freshly thawed turf. By dethatching your lawn, your grass will get the water, nutrients and reduced-bug environment it needs to thrive.
Give your garden beds a healthy start by addressing any lingering dead plants. While you're at it, check underneath the soil surface to see if it is still frozen or wet from melting snow. Sporadic Edmonton temperatures can lead to cold, wet and/ or clumpy soil – ultimately making it harder for freshly planted greenery to thrive. In the meantime, you can add nutrients the soil in preparation for better conditions.

Partake in a Little Pruning
Pruning trees and shrubs in the spring serves several purposes. Not only will your greenery look better if you tackle it prior to full bloom, pruning also serves to promote new growth, gives you the opportunity to remove dead branches and prevent diseases – long live your healthy plants!
Weed, Seed and Feed
Weeding, seeding and feeding are all important steps for a lush, weed-free lawn. However, the type of regiment you choose depends on whether you want to grow grass now or kill weeds later with pre vs. post-emergent herbicides:
Pre-Emergent: Use before any weeds appear, but only if the product you choose contains herbicide for the types of weeds that typically appear on your lawn (if your lawn is prone to a lot of weeds, this is the first recommended step before seeding)
Post-Emergent: If your lawn isn't prone to many weeds but is suffering from sparse areas, you can get ahead on grass growth by seeding bare patches now and using a post-emergent weed and feed solution later.
*For Edmonton pet owners: be sure they're pet-friendly herbicides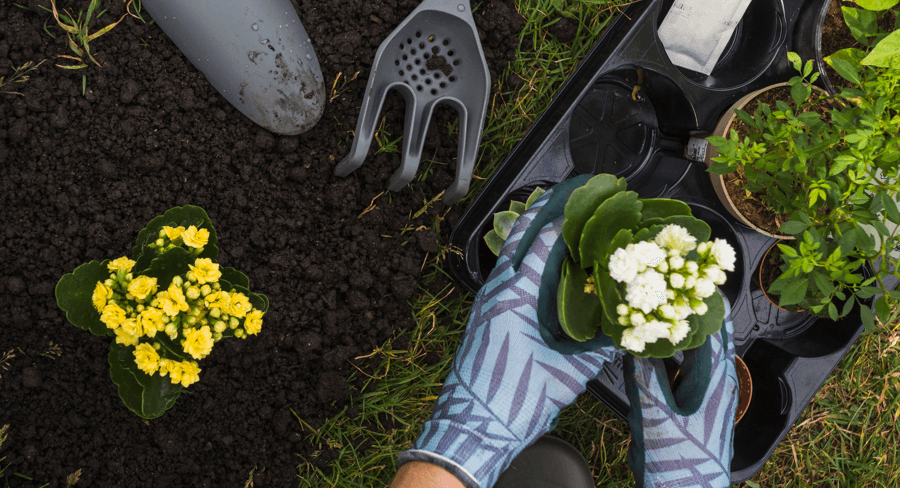 Plan Ahead (and do your research!)
For great looking greenery, flowers or produce, take time to think about your current landscaping conditions and what you hope to achieve. For instance, if you love flowers but don't have a lot of time to spend in the garden, you may consider low-maintenance flowers like pansies or marigolds. If you're keen on growing a few vegetables but your garden doesn't see a lot of sun, beets, broccoli or Brussel sprouts are the right way to go. For more helpful tips, see the Prairie Gardens' Annual Planting Guide For the Edmonton Region.
Save yourself the frustrating experience of a dull lawn mower or defunct whipper snipper by taking stock of your landscaping tools. Mower blades may need to be sharpened, trimmer lines need replacing and weather-worn garden hoses may need an upgrade. Assess your tools now so when you're ready to tackle the outside, you can!
Did you find this article helpful? Check out our blog for more Edmonton homeowner, home buyer and home seller information! Or follow us for all the tips, tricks and advice you need when it comes to home ownership in the capital region.

Photo credits: www.freepik.com