9 Signs You've Outgrown Your Edmonton Home
Posted by Paul Paiva on Thursday, October 17, 2019 at 7:00 AM
By Paul Paiva / October 17, 2019
Comment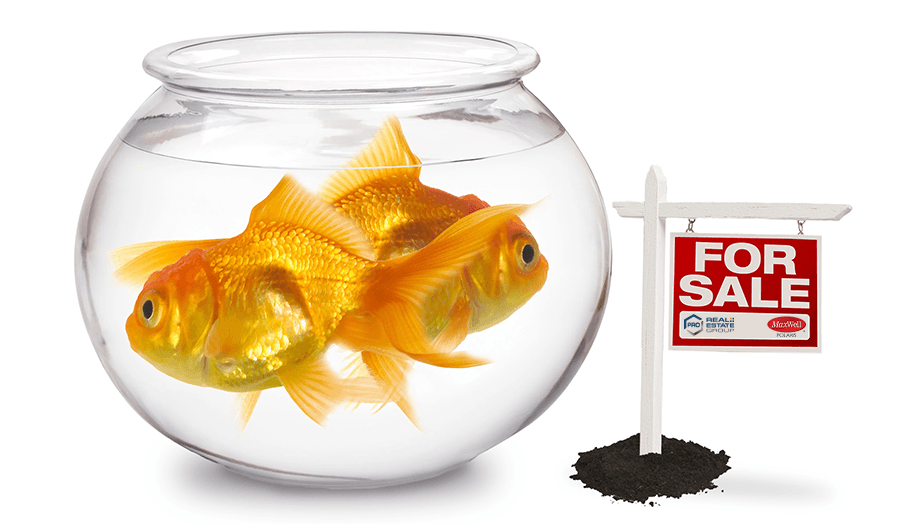 Think it might be time for a bigger home? Here are nine ways to tell:
1. You're Tripping Over Family Members
Whether it's children, relatives, pets - or all three - if you find yourself living with more family members than rooms, it's time for something larger. Homes equipped with an additional basement suite (or attached unit, such as a duplex) are ideal – especially for ageing relatives and/or college-aged children.

2. You're Parking Three Blocks Away
Keep your car (and your guests' vehicles) in the same time zone with the help of a garage and added driveway space. Other garage-related perks include not having to scrape your windshield (thanks, Edmonton), convenient access to your home and a place to store your Christmas tree.
3. Storage Space is In Short Supply
If you need to don a helmet every time you open a cupboard, or your pantry is performing double duty as a linen closet, you need more storage space. A home with an adequate number of closets and other designated storage areas (crawl spaces, built-in shelving etc.), will make life much easier.

4. There's Breakfast Cereal in Your Briefcase
Are you the proud owner of a kitchen-office-hobby-study room? Imagine what you could accomplish if you had a quiet, crumb-free zone (i.e. a home office) to work in, as opposed to the dining room table. Here too, children will benefit from having their own workspace(s) for homework, crafts and other activities.
5. Entertaining is Awkward
If Uncle Phil winds up eating in the bathroom every time you put the extension in your kitchen table, you need more space to entertain. A larger, open concept home will give your guests plenty of room to move around. Additional features such as a built-in bar, separate dining room and a kitchen island (great for serving) are all bonuses!
6. The Kids Are Getting Older
Deciding what to stream on Netflix shouldn't have you negotiating peace talks. Nor should you be forced to "hide" every time your child's friends come over. Restore harmony by moving up to a home that includes a finished basement, bonus room and/or family room. Older children may also appreciate having a basement bedroom as well.
7. You Walk Your Dog…A lot
Do Fido's calls of nature have you consistently leaving the house? While walking is a healthy way to spend some quality time with your pet, it becomes impractical when you're forced to do it several times a day. Upgrading to a home with ample yard space will be a welcome change for both you and your four-legged friend.
8. Bathroom Time is a Battle
If your bathroom time hinges on your rock, paper, scissor skills, it's time to find something more practical. Consider a home that includes a main floor powder room (also ideal for entertaining) an additional full bath for the kids and overnight guests and, saving the best for last, an ensuite you can retreat to at the end of a long day.
9. You're Leaving for Work the Night Before
There's more than one way to outgrow a home. Size aside, you may need something better suited to your lifestyle. Perhaps you've taken a new job in downtown Edmonton or you'd like to be closer to family in Sherwood Park. Either way, your quality of life will improve when you're not spending half of it behind the wheel.
Dreaming of a bigger Edmonton home? Get started with the help of our Wants vs. Needs Checklist. From square footage and lot size to interior features and neighbourhood amenities, this list will help you zero-in on all your new-home needs.

Photo credits: shutterstock.com