Should I Finish My Basement Before I Sell?
Posted by Paul Paiva on Thursday, March 7, 2019 at 7:00 AM
By Paul Paiva / March 7, 2019
Comment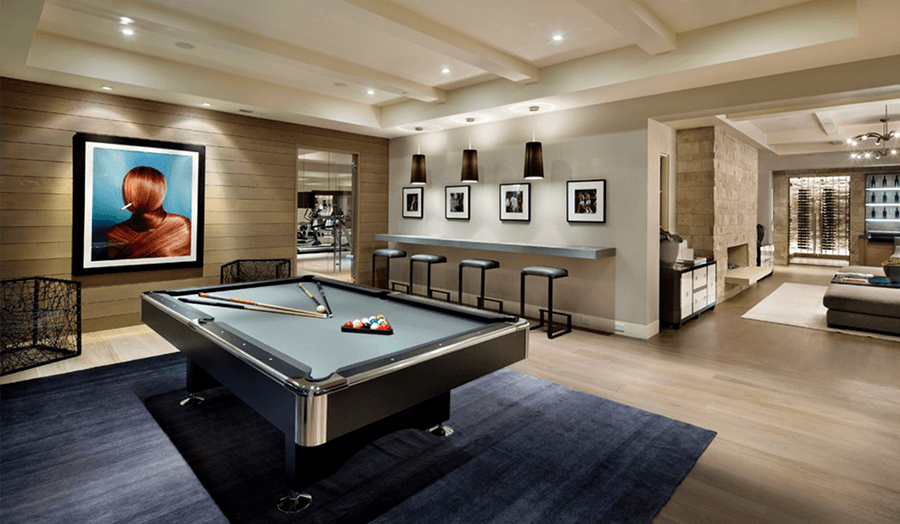 Simply put, there is no right or wrong answer to this question. While finishing your basement is generally a safe bet for a healthy return on your investment, it does cost time and money. Not to mention, the degree to which you finish it can make or break a sale. Here are a few things to think about when making your decision:
The Average Cost of Finishing a Basement
According to Home Advisor's True Cost Guide, the average cost of finishing a basement runs anywhere from $6,500 to $18,500 ($15,000 average for a 2,000 square foot home). This includes approximate costs for framing, drywall, ceilings and flooring. The same guide confirms the average return on investment for finishing your basement is 69 percent. In short, if you spend $15,000, you're likely to get see $25,350 return ($15,000 x 0.69 = $10,350, $10,350 + $15,000 = $25,350).
What's Your Motivation for Finishing?
Are you planning on putting your home on the market soon? Or are you thinking a couple years down the road? If you're planning on being in the home a little while before selling, you may want to commit to a full finish (think of that home office, play area, games room you always wanted etc.). You will take enjoyment in this space over the course of your time in the home, and that might make it worth it.
However, if you're planning on selling soon, a full-scale basement remodel might not make sense. Buyers like a clean slate and basic finishing such as electrical and drywall will be seen as an added value they can put their own spin on.
What Do the Comps Say?
A good Edmonton real estate agent will help you determine what buyers are looking for, which can also help you make your decision. For example, a finished basement may be more valuable in a neighbourhood that sees a lot of multi-generational families looking for extra bedrooms, bathrooms, living spaces vs. one that sees a lot of younger, working professionals.
Your agent will also research recent homes for sale in the area to determine how many had finished basements and what they sold for. Even though the average basement sees a 69 percent ROI, depending on the demands of buyers in your neighbourhood, you could see significantly more or less.
Don't Forget About the Rest of Your Home
Keep in mind, if you're renovating your home for a sale, there are other areas you can focus on:
Updating the Kitchen
Updating the Bathrooms (especially the ensuite)
Updated Décor (light fixtures, flooring, hardware, plumbing etc.)
Fresh Paint (Neutral, Interior and Exterior)
Decluttering
According to the Appraisal Institute of Canada, the above changes will resonate with prospective buyers most and for that reason, see the highest ROI.
Talk to Your REALTOR®
Not only will your REALTOR® be able to give you great advice on improving your home's value, if you do opt to finish your basement for a sale, they'll also be able to recommend contractors, materials and other resources to help you get the job done right.
Basement Finishing Tips From the Experts:
Obtain any and all permits
Eliminate any moisture or water ingress
Install proper insulation
Hire experts for speciality tasks such as plumbing and electrical
Ensure features and finishes match the rest of the home
Keep an open floor plan
Keep storage space in mind
Get expert REALTOR® advice, home design trends, lifestyle tips and more delivered right to your inbox! Subscribe to our Edmonton Real Estate Pros Newsletter today!

Photo credits: bedroom Image by AddiGibson on Pixabay, basement image by Houzz, money, painting.