8 Common Renovation Mistakes and How to Avoid Them
Posted by Paul Paiva on Thursday, November 28, 2019 at 7:00 AM
By Paul Paiva / November 28, 2019
Comment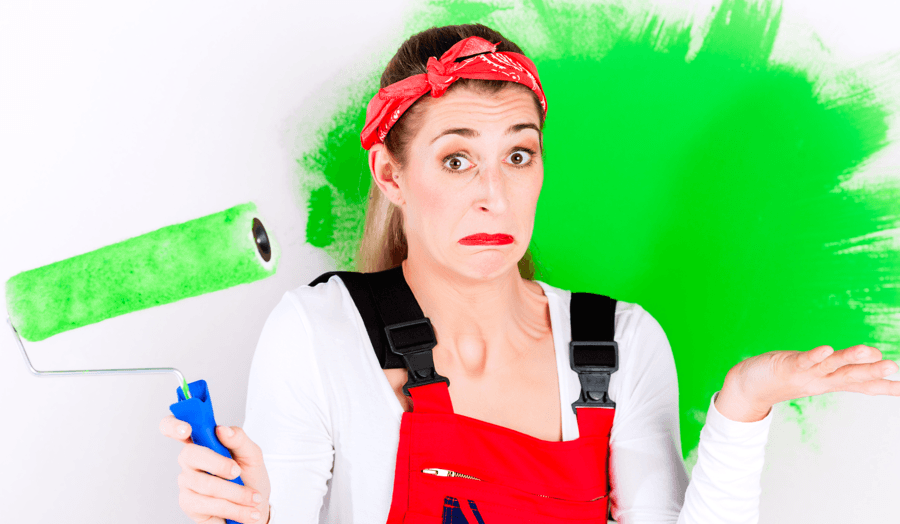 Are you planning on renovating your Edmonton home? Save yourself money, time and stress by avoiding these top home renovation mistakes:
1. Underestimating Costs
Renovation projects seldom go as planned. Be prepared for any surprises (and avoid financial stress) by setting aside an additional 15 – 20% of your estimated total project budget as a safety cushion.
2. Neglecting the Nuts and Bolts
Many homeowners get so caught up in the cosmetic transformation of their home they forget to address important underlying issues (i.e. structural, electrical, general safety, etc.). You don't want to fully renovate your bathroom only to have to tear it apart due to a major plumbing issue.
3. Playing it Cheap
We understand renovations are anything but cheap, but remember, you get what you pay for – especially when it comes to contractors. Do your research ahead of time and be prepared to invest in quality services (and materials) to ensure you don't wind up having to pay more in the long run.
4. Passing on the Permits
Check with the City of Edmonton before starting any project to determine what, if any, permits are needed. Unpermitted work can result in hefty fines, project do-overs and decreased property (resale) value. While a quality contractor will likely pull all necessary permits on your behalf, be sure to double-check (just in case).
4. Opting for Ultra-Trendy
Of course, the whole point of renovations is to modernize your space. However, overly stylized features often come with a short shelf-life – guaranteeing yet another full remodel in just a few years' time. Opt for classic, not trendy, improvements instead.
5. Pricing Yourself Out of the Neighbourhood
Before sinking thousands of dollars into a deluxe chef's kitchen or massive rear addition, be sure to check comparable properties in your area. How much do homes in your neighbourhood typically sell for? What sorts of features are popular with buyers? Be sure to consider resale value before investing large sums of money into remodelling projects that won't deliver a return on your investment.

6. Minimal Measuring
As the old adage goes, "measure twice and cut once". Imagine installing all-new cabinetry only to discover your new appliances are a quarter of an inch too large. Save yourself time and money by measuring (and remeasuring) as often as possible.
7. Not Preparing For the Unexpected
Homeowners often underestimate just how unpredictable renovations can be. For instance, what happens if your kitchen is out of commission longer than expected? Or your only shower is on the fritz until further notice? Here again, do a little research ahead of time to get a sense of what to expect before, during and after your project so you can plan accordingly (i.e. a backup plan) and keep your stress levels to a minimum.
8. Mismanaging Materials
There are two rules of thumb when it comes to ordering renovation materials: order late and order extra.
Order Late – By "late," we mean waiting until project plans and measurements are finalized to ensure materials (i.e. appliances) will fit the space.
Order Extra – When it comes to items such as flooring, tile or paint, be sure to order extra in the event of damage during transportation, installation or regular wear and tear.
For more helpful home renovation information, see our previous posts:
Are you thinking about buying or selling a home in Edmonton (or both)? Download your FREE copy of our Comprehensive Buyer's Guide and/or Seller's Guide for the very best advice our expert Edmonton REALTOR®S® have to offer!

Photo credits: freepik.com