Pros and Cons of Selling Your Home in Winter
Posted by Paul Paiva on Wednesday, December 15, 2021 at 7:00 AM
By Paul Paiva / December 15, 2021
Comment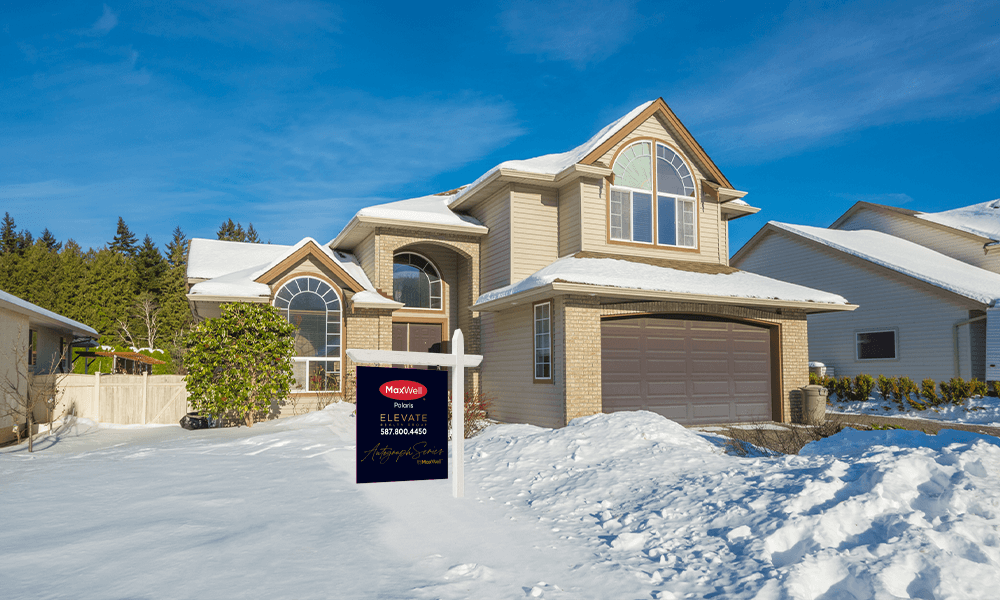 Many real estate agents will tell you that as the weather cools down, so does the real estate market and that you should wait for spring. However, that still doesn't mean that selling your home in winter is not a good idea. Even though there are some downsides, there are still plenty of benefits of selling during colder months.
In case you're planning to list your home this winter, knowing the pros and cons of the process will help you be sure you're making the right decision.
Benefits of selling your home in winter
Even though spring is when the real estate market is at its peak, selling your property during winter is not a bad option, either. To prove that, here are just some of the benefits of selling in the winter.
Less inventory = less competition
One of the best things about selling your home during wintertime is fewer homes on the market. This makes it so much easier to make your home stand out and thus increase your chances of attracting more potential buyers. Moreover, you are more likely to receive an offer and get an even better deal than you've expected.
Expect only serious buyers
There might be fewer buyers around during winter, but you can count on them being motivated and serious. After all, who goes house hunting on a freezing cold day just for fun? There is always a more significant reason behind it. For instance, someone could be relocating for a job or urgently need a bigger home.
Whatever the reason might be, winter buyers tend to be more reliable. For you, this means reducing home selling stress and the potential to sell your home quickly and for a reasonable price.
Winters are perfect for home staging
One of the best ways to make your home more appealing and attract more potential buyers is to stage it. In fact, many real estate professionals agree that staging is one of the main reasons homes sell.
Here are some ideas for staging your home for a winter sale:
Colder weather gives you an excellent opportunity to emphasize your home's energy efficiency. Green features are very sought after, and winter is the perfect time to show them off to potential buyers.
During winter, most homes lack curb appeal due to dead trees and vegetation, icy driveways, and snowy yards. However, you can use holiday decorations to draw buyers' attention from bare tree branches. Plus, you'll also make your home feel warmer and more inviting.
Make sure to declutter and get rid of things you no longer need. We're sure you'll also find plenty of things you can donate to charity and make someone's Christmas better.
It's crucial to stage rooms so that most buyers will find them appealing. Make sure every room has a purpose and don't exaggerate with furniture. You'll probably have excess belongings to temporarily put away in your winter storage. Keep in mind that you'll need to prepare them for storage the right way to avoid potential damage.
Easier to find experienced professionals
Fewer listings during colder months of the year mean less work for real estate agents. So, not only will you be more likely to find an experienced and knowledgeable real estate agent, but you can also be sure you'll have their undivided attention. Plus, the lack of listings will make any real estate agent more motivated to sell than during any other part of the year.
Disadvantages of selling your home in winter
Selling your home during winter can be pretty challenging, especially if you are buying and selling at the same time. Here are some disadvantages of selling a property at this time of year.
It can be hard to leave the house for showings
When it's cold outside, the last thing you want to do is have to leave the comfort of your home, especially on your day off. Having this in mind, showing your home to prospective buyers can be pretty tricky during winter.
During summer and spring, you're able to take a walk around the neighborhood while potential buyers look at your home. When the weather is frosty, you'll most likely have to sit in your car or find a warm place nearby.
Your kids are in school
Unlike during summertime, you can't get away from school-related obligations in the winter. There is always something to do, from taking your kids to after-school activities to helping them do their homework. Now imagine juggling all of your daily tasks with different aspects of the home sale. Sounds exhausting.
Also, even if you are moving down the street, it can still be quite stressful for the kids. Dealing with a move in the middle of the school year can be difficult for school-age kids to handle. It can get even more complicated if your move means they have to change schools and leave their friends behind.
Less interest = no bidding war
The housing market in the winter is as cold as the weather. Even though less competition is excellent news, a cold market also means fewer prospective buyers, which is all but a good thing.
When there aren't a lot of buyers on the market, you have significantly fewer chances to receive multiple offers for your home. Without several buyers competing for your property, you most likely won't be able to get the best possible price for your home.
Final thoughts
Whether selling your home in winter is a good option for you or not depends on many personal factors. However, knowing the good and bad sides of this process will make it much easier to weigh your decision and go in the direction that makes the most sense for you.
Photo credits: https://www.pexels.com, https://unsplash.com, shutterstock.com