Pet-Friendly Gardening: Tips and Treats
Posted by Paul Paiva on Thursday, May 23, 2019 at 7:00 AM
By Paul Paiva / May 23, 2019
Comment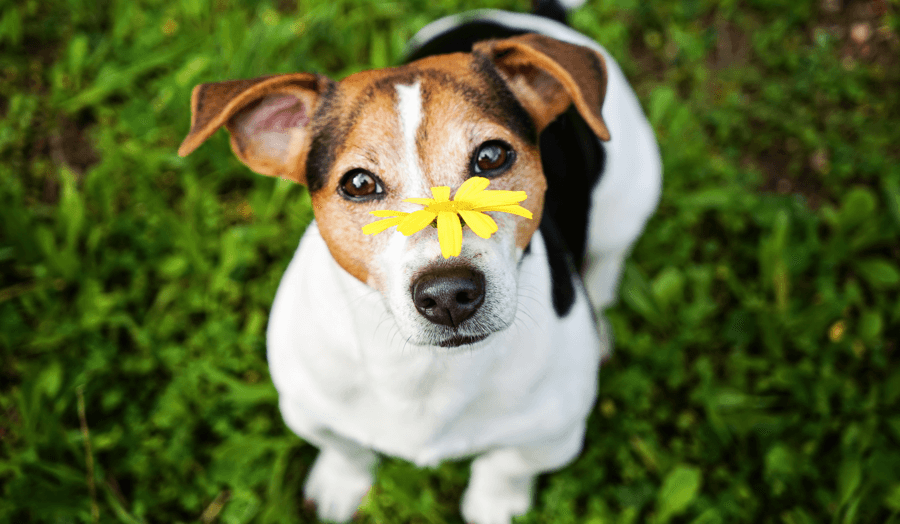 Of course, the whole point in creating a beautiful garden is to spend time outside enjoying it. And, just as much as you'll love admiring your perfectly planted flowers, veggies or herbs, so too will your pet! Here's what you need to know when it comes to keeping your dog, cat (or both) safe and happy this gardening season.


Toxic and Non-Toxic Plants for Pets
Aloe Vera

Amarylis

Begonias

Cannabis

Chamomile

Chives

Chrysanthemum (Daisies, Mums)

Daffodil

Garlic

Geraniums

Hydrangeas

Ivy

Leeks

Lilies – While safe for dogs, lilies are extremely toxic to cats

Onions

Peonies

Rhubarb

Shallots

Tomato Plants

Tulip
Common signs your pet may have ingested something toxic include vomiting, diarrhea, shaking, sneezing, salivating, lethargy, difficulty breathing or even seizures. Be sure to contact your vet or any one of Edmonton's 24-hour emergency veterinary centres for assistance.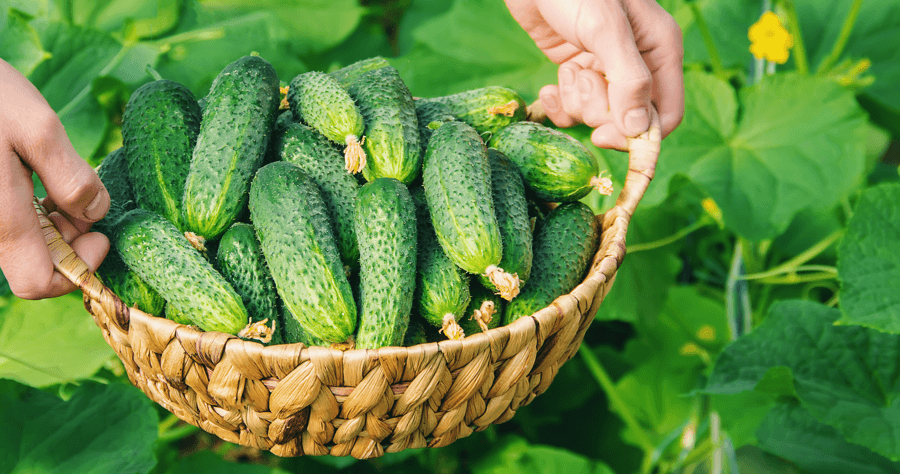 Non-Toxic (plant away!)
Asparagus

(not to be confused with Asparagus Ferns, which are toxic)

Basil

Bell Peppers (all

colours

)

Broccoli

Brussel Sprouts

Dill

Cab

b

age

Carrots

Cat Grass

Catnip

Cauliflower

Celery

Cilantro

Cucumber

Green Beans

Kale

Lettuce

Mint

Pansies

Parsley

Petunias

Potato

Pumpkin

Radish

Roses

Sage

Snow Peas

Spinach

Squash (winter and summer)

Sunflowers

Sweet

Potato

Swiss Chard

Thyme

Turnip

Zucchini
Yard Safety Tips for Pet Owners:
Weed Killer and Fertilizer – Weed killer and fertilizers can be extremely toxic to animals and for this reason, it's important to keep them away from the affected area until the chemicals have had a chance to dissolve. Alternatively, you can purchase pet-friendly products that still get the job done, but safely. This particular article focuses on 6 natural dandelion killer recipes that you can make at home.

Flea and Tick Control – Fleas can come from just about anywhere and affect both dogs and cats. Socializing with other animals, time spent outdoors, even moving into a new home can result in your pet picking up these pesky critters. For this reason, most vets recommend treating your pets at the start of flea and tick season.
Water and Shade – Just like us, when spending long hours outside your pets need to have access to water and shade. Ensure they always have a shady area to retreat to with fresh water on hand. Keep in mind, if it's too hot for you, it's too hot for them - so avoid leaving them out for long during the warmest times of the day.
Ensure Edmonton Licenses Are Up to Date – City of Edmonton pet bylaws state that any dog or cat over six-months must have a license (even the indoor ones). Licensing your pet won't just ensure they make it safely home if they get lost, it also prevents a $250.00 fine!
Garden-Grown Treats
Remember those pet-friendly plants we mentioned? Here are a few home-grown garden treats they're sure to enjoy!
1 large egg

1 4-oz jar chicken and brown rice baby food (or something meaty which may include canned wet cat food)

1/4 cup parsley, coarsely chopped

2 teaspoons olive oil

2 tablespoons water

1 cup brown rice flour

1/2 cup cooked white (or brown) rice

1 tablespoon of catnip (optional)
Preheat oven to 325 degrees Fahrenheit
Line a baking sheet with parchment paper, set aside.
Whisk together egg, baby food (or wet cat food), parsley, olive oil and water
Add brown rice flour and cooked rice. Stir to incorporate. The mixture will be thick but spreadable.
Spread mixture onto prepared baking sheet creating a rectangle that is about 1/3 of an inch thick. Bake for 12 to 15 minutes.
Remove from the oven. Let rest until cool enough to handle, then slice soft dough into bite-sized pieces. Return pieces to the oven to bake for another 8 minutes. Remove and allow to cool completely. Store in an airtight container in the fridge.
Spinach, Carrot and Zucchini Dog Treats
1 cup pumpkin puree

1/4 cup peanut butter

2 large eggs

1/2 cup old fashioned oats

3 cups whole wheat flour, or more, as needed

1 carrot, peeled and shredded

1 zucchini, shredded

1 cup baby spinach, chopped
Preheat oven to 325 degrees Fahrenheit
Line a baking sheet with parchment paper, set aside.
Using an electric mixer with the paddle attachment, beat pumpkin puree, peanut butter and eggs on medium-high until well combined, about 1-2 minutes.
Gradually add old fashioned oats and 2 1/2 cups flour at low speed, beating just until incorporated. Add an additional 1/4 cup flour at a time just until the dough is no longer sticky. Add carrot, zucchini and spinach, beating just until incorporated.
Working on a lightly floured surface, knead the dough 3-4 times until it comes together.
Roll the dough to 1/4-inch thickness and, using cookie cutters, cut out desired shapes and place onto the prepared baking sheet.
Place into oven and bake until the edges are golden brown, about 20-25 minutes.

Photo credits: freepik.com