10 Must-Try Cafes in Edmonton
Posted by Robert Hasek on Monday, September 23, 2019 at 7:00 AM
By Robert Hasek / September 23, 2019
Comment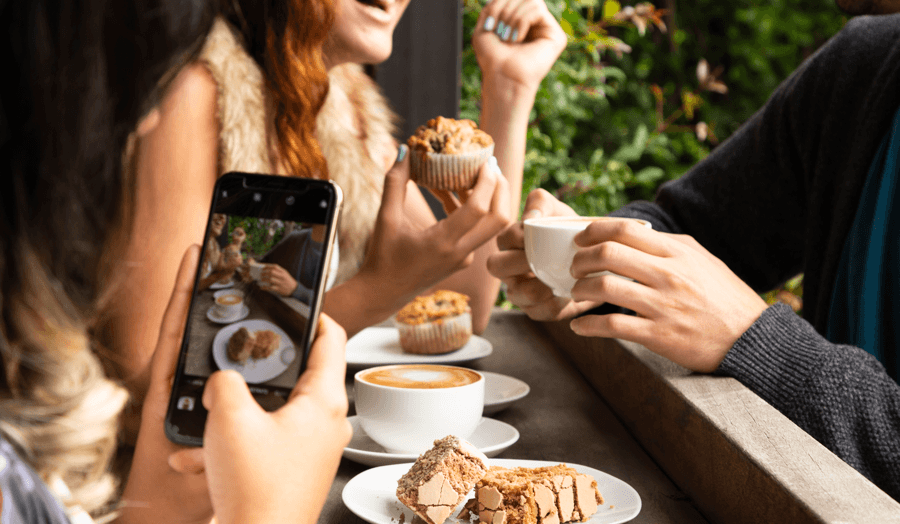 Whether you're an avid coffee drinker, reader, cat-lover or supporter of the YEG arts scene, Edmonton's broad range of unique cafes offer a little something for everyone. Here are just a few of our many local favourites:

Little Brick Café and General Store
Located near Edmonton's beautiful River Valley, this historic home-turned-café offers great coffee and plenty of charm. Patrons here can relax on an oversized patio or cozy up by the fire while enjoying a rotating selection of west coast coffee brews. Little Brick also provides locally sourced menu items and a general store, hosting a variety of Edmonton-made products.
Cat Café on Whyte
The first of its kind in Alberta, The Cat Café on Whyte is the purrfect place to enjoy a great cup of coffee and few snuggles. Partnered with local rescue SAFE, the café seeks to find forever homes for their feline friends, while providing a selection of gourmet coffees and specialty drinks. Walk-ins are welcome, or guests can book ahead to attend any of the café's child-friendly events (free admission for the kids) or ultra-popular yoga-with-cats classes.
La Boule Patisserie and Bakery
Have a hankering for something sweet? You'll love La Boule Patisserie and Bakery. Located just a block from Whyte Ave, the café is renowned for its variety of high-end French pastries, chocolates, confectionery and artisanal bread (all freshly baked in-house). Even better, guests here can pair their delectable desserts with a fresh, piping hot cup of espresso, coffee or tea while taking in the sights and sounds of beautiful Old Strathcona.
Remedy
First established as a small sandwich café over 15-years ago, Remedy's popularity has exploded to include six locations throughout Edmonton. The café offers a selection of 120 chai-based specialty teas, 70 types of beer and a diverse range of Indian and Pakistani menu items. Locally sourced and dietary inclusive, Remedy is the perfect place to take in a healthy meal and great company.
Café Bicyclette
Tucked away in Edmonton's French quarter, Café Bicyclette is an award-winning café, bar and restaurant providing patrons with a truly authentic French dining experience. A two-time award-winner, the café boasts a regular menu, weekend brunch and evening menu including classic items such as ratatouille, croque-monsieurs and of course, poutine.
Transcend
Those who take their coffee seriously will seriously love Transcend Coffee and Roastery. With two Edmonton-based locations, the café offers patrons an extensive in-house coffee menu, teas, baked goods and house-made sandwiches – all of which are brewed and served by Transcend's highly-trained professional baristas. If you'd like to take your coffee-experience a step further, in-house courses, professional brewing equipment and product subscriptions are also available for purchase.
The Carrot Community Arts Coffee House
Established over 10 years ago by Edmonton's Arts on the Ave, The Carrot is a volunteer-run, not-for-profit coffeehouse serving up great delicious drinks (and tasty treats) for a great cause – supporting Edmonton's art scene. From live music and poetry readings to table-top game nights and friendship clubs, there's always something to hear, see and do!
Café Blackbird
Nothing defines "local" quite like Café Blackbird. A family-run venue specializing in locally sourced coffee, menu items, music and art, this west-Edmonton coffee and wine bar has it all. Stop by on the weekend for a diverse range of tasty brunch items or take in some live music while relaxing with a glass of wine, signature cocktail or craft beer.
Leva Café
Home to the best (locally sourced) espresso-based coffee in Edmonton, Leva is an authentic Italian-style café serving up fresh pastries, pizzas and a range of other hand-crafted, healthy menu items. Situated in the historic neighbourhood of Garneau, Café Leva is also known for its selection of wines, freshly squeezed juices and reasonable prices.
Mandolin Books and Coffee Company
Mandolin Books and Coffee Company is both an experience for both your taste buds and your literary sensibilities – delighting coffee fans and book-lovers for over 15 years. Located in Edmonton's Highlands community, the café provides a tasty food and drink menu, local artwork and of course, a massive selection of gently used fiction and non-fiction books.
Looking for more great things to see and do in Edmonton? Check out our previous posts (A few of) Edmonton's Best Family-Friendly Patios (while there's still time) and 12 Events to Look Forward to in Edmonton This Fall.

Photo credits: freepik.com