7 Mistakes To Avoid When Making an Offer on a Home
Posted by Robert Hasek on Tuesday, June 18, 2019 at 6:30 AM
By Robert Hasek / June 18, 2019
Comment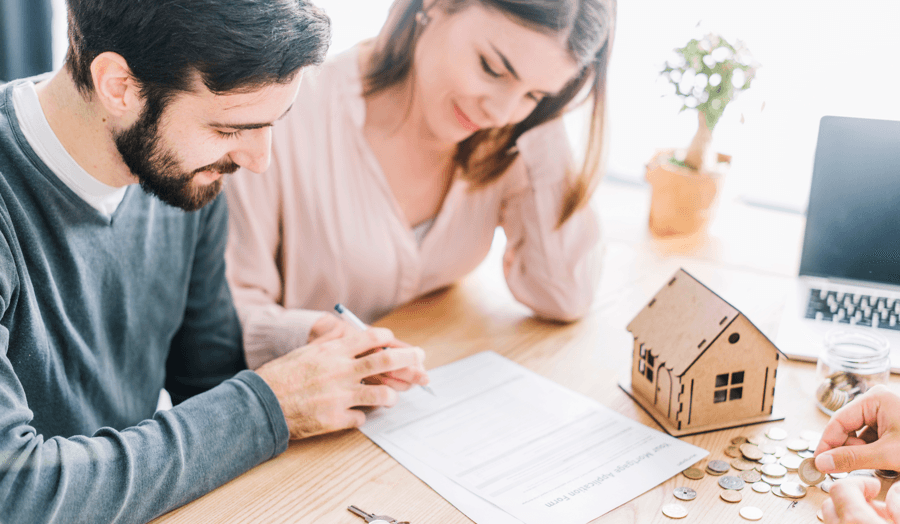 Making the right offer is a crucial final step in the home buying process and even the simplest of oversights can cause you to miss out. Here are the top 7 mistakes to avoid when making an offer on a home.


1
)
Not Getting Pre-Approved
If you want to be taken seriously by Edmonton sellers, you need a mortgage pre-approval. This shows the seller that a lender has committed to loan you the amount needed to pay for the home (making them more likely to accept your offer). Note: You won't have a clear idea on how much you can afford until you get a pre-approved, anyway!
While a mortgage pre-approval is a commitment, it isn't a guarantee. That's why experts recommend spending only two-thirds of the pre-approved amount (i.e. if you were approved for $450,000, you'd want to stick to homes within a $300,000 price range). Not only is this better for your credit, you'll have room to increase your offer should there be multiple interested buyers.
3) Overlooking the
Market
How long has the home been on the Edmonton market? Was it just listed? Has it been there a few months? Buyers who forget to do their research before placing an offer can wind up overpaying or missing out entirely. If a home was just listed and you come in too low, you'll likely be rejected. But if you come in at list price and it's been sitting for a substantial amount of time, you're probably offering too much.
4)

Skipping the Inspection
Once your offer has been accepted, it's understandable that you'd want to move into your new dream home as soon as possible. But don't cut corners in order to do it. Buyers who forgo an inspection (either by not paying for it themselves or excluding it from their offer) can wind up with major repair costs down the road.
5)

Having too Many Contingencies
In short, a contingency means a specific action needs to take place before the deal can go through. While it's not uncommon to include one or two buyer contingencies (like the home inspection mentioned above), too many will weaken your offer and turn the seller off.
Being "nice" to the home seller is key if you hope to have your offer accepted. While that may sound obvious, you'd be surprised how many potential deals fall through because an interested buyer is rude, pushy or discourteous. When making your offer, you'll also want to try to consider the seller's needs in addition to your own. In the event the seller receives multiple offers, this will help you stand out.
An experienced Edmonton agent won't just help you find a home you love at a price you can afford; they will walk you through the entire home buying process – this includes that critical moment when you decide to make an offer. From here, they will negotiate with the seller's agent on your behalf, keeping your best interests in mind and improving your chances of a successful home purchase.
Do you have questions about buying a home in Edmonton? We're here to help. Even if you're not looking just yet, we're happy to assist you in any way we can.

Photo credits: freepik.com