17 Tricks For Making Any Small Room Look Bigger
Posted by Paul Paiva on Thursday, January 23, 2020 at 7:00 AM
By Paul Paiva / January 23, 2020
Comment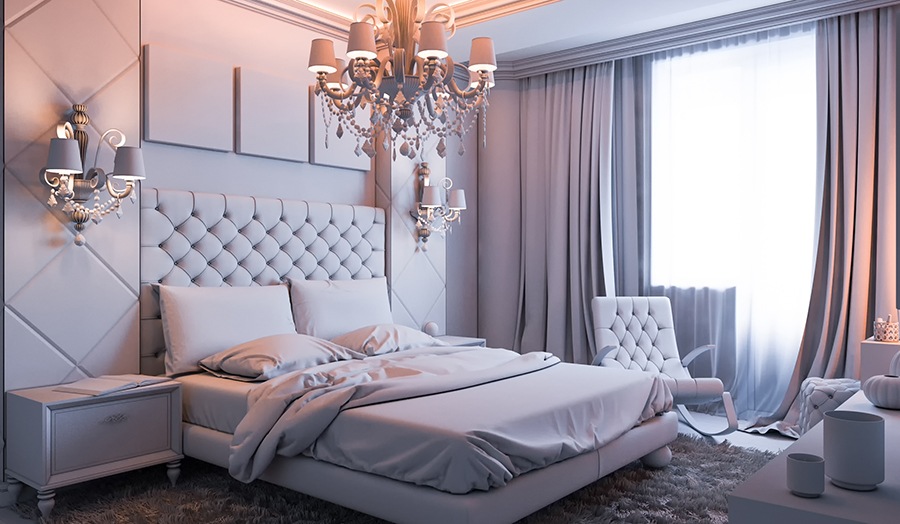 Turn any small room into a sanctuary with these simple space-expanding tricks.
1. Cast Away Clutter
Nothing shrinks a room faster than too much "stuff." Create instant space by getting rid of items you no longer use and by opting for small-space storage solutions.
2. Incorporate Mirrors
Mirrors reflect both the room and the light, tricking the eye into thinking the area is bigger than it really is.
3. Multi-Purpose Pieces
Save space by letting your furniture do double duty. Ottomans, coffee tables with storage and folding items (i.e. chairs) that can be easily stored are all great choices.
4. Settle For Simplicity
Choose plain, neutral coloured upholstery and textiles over busy patterns. Keep it interesting by integrating an array of textures.
5. Neutral Paint Tones
Like the upholstery and textiles mentioned above, white and neutrally painted walls will make any space feel bigger and brighter.
6. Loads of Light
Capitalize on natural light as much as possible. If the room has limited windows, create a brighter atmosphere with lighting that won't compromise floor space, such as wall fixtures and track lighting.
7. Legs For Days
Long-legged furniture creates a less-obstructive view, thereby making any room look more open and inviting.
8. Look Up
Paint or wallpaper on the ceiling will draw the eye upward, giving the impression of extra height.
9. Off the Walls
Placing furniture against the walls to create the illusion of space often has the opposite effect. Angling furniture or keeping it a few inches away from the wall can create a sense of openness.
10. Make It Monochrome
When incorporating colour, choose monochromatic schemes with particular emphasis on light blues, greys and yellows to achieve an ultra-roomy appeal.
11. Use Vertical Lines
Use vertically lined panelling, wallpaper or flooring (even an area rug) to make a lengthy statement.
12. More is Less
When it comes to furniture, opt for a few larger pieces (i.e. a wall to wall bookshelf) over several smaller items, which will make your space look cluttered.
13. Add Drapes
Choose either a light fabric in the same colour as the walls or sheer material to add depth (dark and heavy drapery will make the room feel more enclosed).
14. Keep It Simple
Be selective when it comes to knickknacks, art and other items on display. Pick only one or two key pieces to keep the room from feeling too "busy." Colour coordinated items also provide a streamlined look.
15. Leave Room
Occupying every shelf, nook and cranny will make the room look cluttered (even if it's perfectly organized). Keep some areas clear for a more open feel.
16. Be Dramatic
A singular large-scale statement piece automatically creates a point of interest. This is a trick often used by design experts to make a room appear more expansive.
17. In the Zone
Add useable space by creating different zones. For instance, with the right furniture placement and a few area rugs, your living room may double as both an entertainment and workspace.
Get helpful home-related tips, tricks and advice delivered directly to your inbox by subscribing to our newsletter!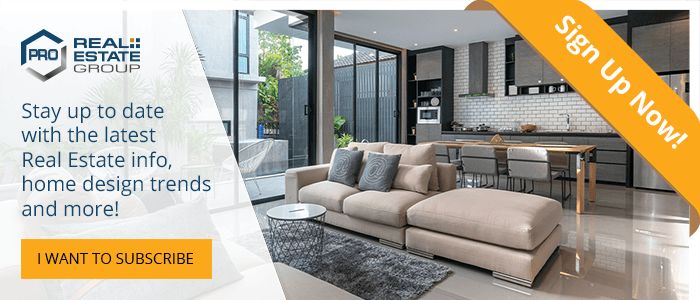 Photo credits: shutterstock.com