How to Negotiate the Best Deal for Your Home
Posted by Paul Paiva on Tuesday, September 19, 2023 at 3:50:32 PM
By Paul Paiva / September 19, 2023
Comment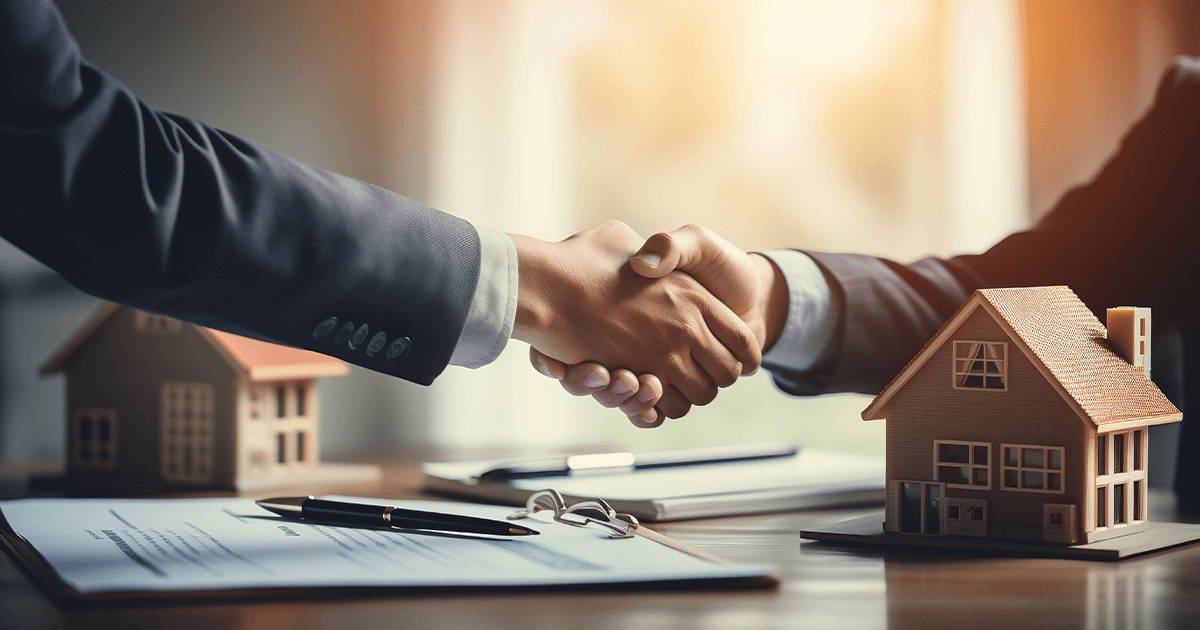 Selling a home involves several critical steps, one of the most crucial being the negotiation phase. It is not merely about listing a property and waiting for buyers. To truly maximize returns on the sale of a home, sellers must be equipped with a solid strategy. This strategy should be rooted in market understanding, property value, and the skill to negotiate the best deal for your home. Effective negotiation can significantly affect the final sale price, ensuring sellers receive appropriate property compensation. This article aims to provide sellers with comprehensive insights and guidance to bolster their negotiation capabilities, positioning them for a favourable and profitable sale.
Know Your Home's Worth
Assessing the accurate value of your home is the cornerstone of any successful property sale. Without a precise valuation, sellers risk underselling their homes or deterring potential buyers with an inflated price. So, to determine the true worth of your property, it's vital to incorporate multiple evaluation methods. Investigate recent sales in your area to gauge the current market conditions. Engage a professional appraiser, as their expert assessment can provide a comprehensive and objective valuation. Lastly, don't overlook your home's unique features, whether it's a state-of-the-art kitchen, a landscaped garden, or energy-efficient installations. These distinct elements can significantly increase your property's value.
Work with an Experienced Realtor
Navigating the complexities of the real estate market can be daunting. This is where the expertise of a realtor becomes invaluable. To effectively negotiate the best deal for your home, partnering with a seasoned realtor can be a game-changer. Their market knowledge, negotiation skills, and experience can elevate your selling strategy. But how do you select the right partner? It's crucial to find the right real estate agent with a proven track record and in-depth knowledge of local market trends and dynamics. Open communication is key. Your agent should keep you informed at every stage, offering insights, advice, and updates. By choosing an adept realtor, sellers can ensure a smoother, more efficient, and ultimately more profitable home selling experience.
Understand the Market Dynamics
An essential aspect of selling a home lies in understanding the pulse of the current real estate market. The market dynamics can significantly influence the selling price, speed of sale, and negotiation power. One must determine whether the recent conditions favour buyers or sellers. For instance, properties might fetch higher prices in a seller's market due to increased demand. Conversely, homeowners might need to be more flexible in pricing and negotiation in a buyer's market. It becomes even more complex when individuals are buying and selling a home at the same time, requiring them to navigate both market spheres. Monitoring the average time properties remain on the market and staying updated on local economic trends further equips sellers to make informed decisions and capitalize on market conditions.
Embrace Home Staging
The presentation of a home plays a pivotal role in shaping a potential buyer's perception and subsequent offer. At the heart of this is home staging, the nuanced technique of portraying a property in the most flattering manner. Effective staging amplifies a home's strengths while subtly mitigating its shortcomings. Among the foundational measures is decluttering – creating a spacious, organized feel is vital. Drawing from the wisdom of their professional experience, professionalmoverottawa.com advises that utilizing storage solutions to keep excess belongings safely can help declutter your home before staging. Beyond decluttering, it's important to cultivate a neutral, welcoming ambiance, allowing prospective buyers to visualize their future in the space. Emphasizing key improvements, like new paint or minor repairs, can further heighten a home's appeal. Done right, staging lays the groundwork for a prosperous sale.
Set a Competitive yet Attractive Price
Pricing is often the decisive factor for potential buyers, making it one of the most critical aspects of a home sale. Setting the right price requires a balance: too high, and you might deter buyers; too low, and you risk underselling the property's worth. In order to achieve this equilibrium, thorough market research is paramount. Analyzing comparable property sales within the vicinity and adjusting for unique features and upgrades of your home can provide a solid baseline. Employing psychological pricing strategies, like listing a home for $299,999 instead of $300,000, can also be advantageous. A competitive price not only draws in potential buyers but also puts the seller in a stronger position to negotiate the best deal for your home, ensuring that the final agreement reflects the property's true value.
Be Prepared to Counteroffer
The negotiation process in real estate is rarely a straightforward affair. Initial offers from buyers often may not align with a seller's expectations, making counteroffers an integral part of the journey. To navigate this phase effectively, sellers must be both prepared and informed. Maintaining composure and professionalism is essential, even if an initial offer seems underwhelming. Understanding the buyer's perspective, motivations, and constraints can provide valuable insights for formulating a counteroffer. Additionally, it's beneficial to highlight the unique strengths and features of the property during discussions. This reinforces the property's value and can sway buyers toward a mutually favourable agreement.
Know When to Compromise
In real estate negotiations, the art of compromise can often be the bridge to successful deals. Every seller desires the highest price, but it's essential to be aware of market realities and buyer perspectives. Flexibility can expedite the selling process, especially in a competitive market where multiple similar properties are vying for attention. Understand the non-negotiable elements, then identify areas where you can offer concessions. These might include aspects like closing dates, minor repairs, or even some closing costs. By demonstrating a willingness to compromise, you can foster goodwill with potential buyers, making them more receptive to your terms. While maintaining your core objectives, showing adaptability can be strategic, leading to a smoother, more efficient sale and satisfied parties on both ends.
To Conclude
Selling a home is more than a transaction; it represents a culmination of efforts, memories, and investments. While the journey is multifaceted, equipped with the right knowledge and strategies, as a seller, you can effectively negotiate the best deal for your home, from understanding market stats to preparing your home for listing in advance. A seller's mindset, patience, and resilience play a crucial role in ensuring a favourable outcome. As you embark on this path, stay informed, adapt, and prioritize open communication. With these principles at the forefront, you're well-positioned to transform the complexities of the selling process into a rewarding experience.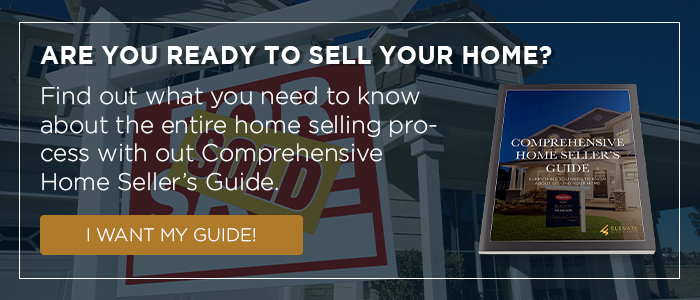 Photo credit: stock.adobe.com