How Much Do You Need For a Down Payment?
Posted by Paul Paiva on Thursday, October 31, 2019 at 7:00 AM
By Paul Paiva / October 31, 2019
Comment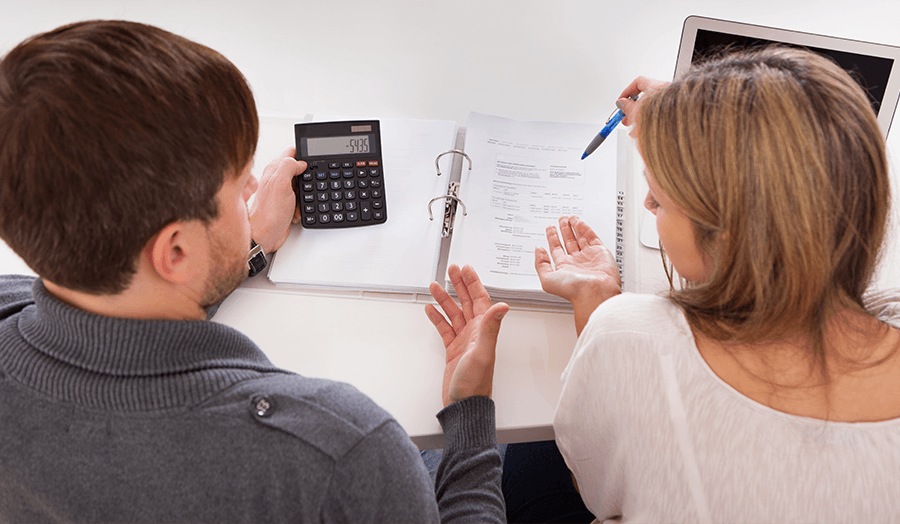 To find out how much cash you'll really need, get the facts on all things down payment:
Minimum Down Payment
The minimum down payment required to buy a home in Edmonton (and Canada) is 5% of the purchase price. Of course, this amount will vary depending on the cost of the home (from which the down payment will be deducted).

Homes over $500,000 will require the minimum 5% down as well as an additional 10% for the remaining amount. For example, if a home is $550,000, you'll pay 5% on $500,000 ($25,000) and 10% on $50,000 ($5,000) for a total of $30,000. Lastly, homes over $1 million will require a full 20% down.
To see how much you'll need for your new home, we recommend using a down payment calculator.
Down Payment Help
If you find yourself struggling to save for a down payment, there are several government programs and incentives that may be able to help:
First-Time Buyer Incentive
With the First-Time Buyer Incentive, applicants receive a down payment loan from the federal government in exchange for equity in their property. The amount may equal either 5% on an existing home or 5- 10% on a brand-new build.
The loan must be repaid to the government within 25 years or when you sell the home (one thing to note, if the value of your property increases, so too does the repayment amount).
RRSP Home Buyers' Plan
The Home Buyers' Plan (HBP) allows first-time buyers to withdraw up to $35,000, tax-free, from their RRSPs to put towards the down payment on a home. If your significant other is also a first-time buyer, they're eligible to withdraw an additional $35,000 for a maximum total of $70,000.
To qualify for the HBP, you must not have purchased a home in the last four years (in Edmonton or elsewhere) or lived in a home purchased by your spouse within that time. The loan must be paid in full within 15 years, with annual repayments beginning no later than two years after withdrawal.
Peak Housing Initiatives
PEAK is an Alberta-based program that provides down payment help for employed, middle-income families unable to afford their own home. Qualifying recipients are given either a partial or full down payment (up to 5%) on the purchase price of a PEAK approved unit.
To participate, applicants must be pre-approved for a five-year fixed-rate mortgage with an annual income no higher than $80,000 ($90,000 for applicants with children). They must also be able to provide $1,000 toward the down payment, and their overall asset amount must not exceed $30,000 (not including vehicle, RRSPs or pension).
Mortgage Loan Insurance
Mortgage Loan Insurance is what makes it possible for buyers to purchase a home with as little as 5% down. Meant to protect the lender from defaulted payments, this type of insurance is an additional monthly premium applied to all purchases with a down payment of 19.99% or less.
Keep in mind, the more you put down, the less you'll have to pay for both your monthly loan and insurance.
See also the First-Time Home Buyers' Tax Credit and the GST New Housing Rebate.
In short, your down payment will depend on your current financial situation, the total cost of the home, and how much you're willing to put down at the time of purchase. For additional information, we invite you to get in touch with us.
Find more home-related facts, tips, tricks and advice on our blog or download your free copies of our Comprehensive Buyer's Guide, Seller's Guide or Wants vs. Needs Checklist to take with you!
*Information in this article as provided by the Government of Canada.


Photo credits: shutterstock.com