Home Styles 101: 9 Great Things About Townhomes
Posted by Paul Paiva on Thursday, July 25, 2019 at 7:00 AM
By Paul Paiva / July 25, 2019
Comment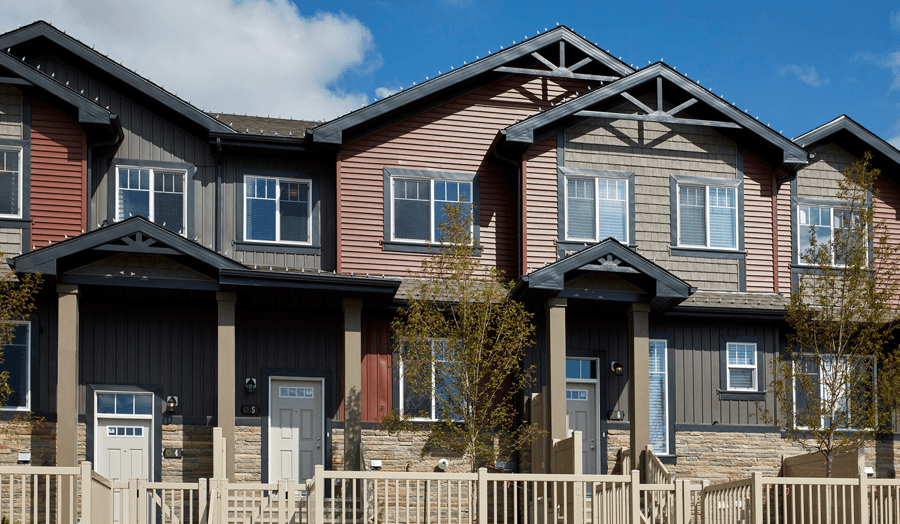 Townhomes are an extremely popular choice among Edmonton home buyers. And, with so many great benefits, it's easy to see why! Here are just a few of several perks that come with owning one of these amazing units:

1) Affordability
Townhome living offers all the luxury of a single-family home without the price tag. You can look forward to ample yard space, a garage and plenty of room to relax and entertain - all while enjoying reduced mortgage payments and utility costs.
2) Low-Maintenance
After affordability, townhomes are a favoured choice among Edmontonians because they're incredibly low maintenance. Generally, this is thanks to a homeowner's association or condo board who will do the work for you. No mowing, no shovelling, no worries!
3) Great Neighbourhoods
Townhomes can be found in a variety of sizes and styles throughout Edmonton's best neighbourhoods. Regardless of whether you prefer to live in a mature community closer to downtown or a newer area out in the quiet suburbs, you'll find a broad range of models throughout the city.
4) A Sense of Community
Speaking of great neighbourhoods, townhome developments often come with their own sense of community. Close-knit and safe, there is always a friendly neighbour close by who will say hello and lend a helping hand should you need it.
5) Many Amenities
Because townhomes are constructed with convenience in mind, they're typically located within close proximity to shops, services, schools, restaurants, recreation, entertainment venues and much more. The developments themselves are also known to have their own internal amenities that may include fitness centres, playgrounds, and other shared common areas.
6) Privacy
One of the biggest myths about townhome living is that it affords no privacy. While it's true, you will be sharing a wall or two with a neighbour, these units are constructed with peace and quiet in mind. This includes separate garage entries, exceptional soundproofing and individual yard spaces.
7) Outdoor Space
Speaking of yard spaces, another misconception surrounding townhomes is you'll be limited for outdoor space. Nothing could be further from the truth. While yard space in the front may be minimal, townhomes are often accompanied by spacious backyard patios and green spaces – perfect for pets, backyard barbecues or lounging in the sun. Even better, your condo association will maintain your yard for you!
8) Floor Plan Flexibility
As we mentioned, you can find a broad range of townhome styles spread across a wide variety of Edmonton communities. So, whether you are looking for an open-concept space to divide as you please or a unit with a finished basement and multiple bedrooms, you're sure to find exactly what you're looking for.
9) Perfect for Any Lifestyle
Upgrading, downsizing or somewhere in between, the right townhome will easily cater to your needs. First-time home buyers are sure to appreciate having an affordable mortgage payment, while growing families will benefit from having so many amenities close at hand. Those looking to downsize to something more manageable will enjoy having little to no maintenance to worry about.
If you're interested in learning more about townhome opportunities on the Edmonton market, we invite you to check out our MLS® listings! Or, if you have further questions as to whether or not a townhome is right for you, don't hesitate to get in touch with us – we're always happy to help.

Photo credits: townhomes, backyard dog