Home Styles 101: 6 Great Things About Duplexes
Posted by Robert Hasek on Monday, October 21, 2019 at 7:00 AM
By Robert Hasek / October 21, 2019
Comment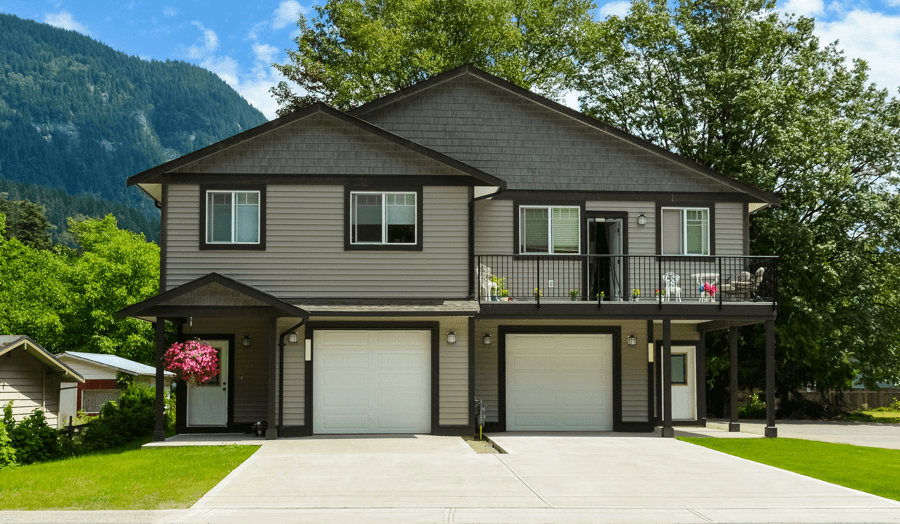 Thinking about buying an Edmonton duplex? Read on to discover the many great perks this unique home style has to offer and why it might be exactly what you've been searching for.

1. Budget-Friendly
Duplexes make a roomy, yet affordable alternative to single-family homes in terms of overall asking price, money down and monthly mortgage payments. For example:
According to the REALTOR®'S Association of Edmonton, the average Edmonton duplex costs approximately $343,230 (median listing price). This is compared to the average single-family home, which comes in at around $420,406 – a difference of over $77,000.
Based on the average listing prices (above), the minimum down payment (5%) for a duplex is $17,162 ($21,020 for a single-family home). With a fixed-rate of 2.44% over a 25-year term, this translates to a monthly mortgage payment of $1,509.00 vs. $1,848.00 for a single-family dwelling*.
2. Room to Spread Out
Similar to a single-family home, duplexes offer prospective homeowners ample square footage. Averaging 1,500+ square feet of living space, this includes multiple bedrooms, bathrooms, storage space and room to entertain. Here too, these units are known for their spacious attached garages (single or double) and sizeable backyards.
3. An Easy Step Up (or down)
Because they cater to a wide variety of budgets and lifestyles, duplexes are an especially popular choice among move-up buyers and downsizers. Move-up buyers and growing families appreciate the additional square footage and yard space whereas downsizers enjoy having all the perks of a single detached unit but with far less maintenance (more on that below).
4. Manageable Maintenance
Duplexes strike a perfect balance between single-family homes and low-maintenance condos and/or townhomes. For instance, duplex owners enjoy individual driveways and backyard spaces - much like those offered by a single-family home. However, because these areas tend to be more compact (and therefore more manageable), owners find themselves spending less time maintaining their property and more time enjoying it.
5. Two Homes in One
Duplexes also make a great investment opportunity for multi-generational families or those looking to generate additional rental income. In fact, it's not uncommon for larger families to share an entire unit – with grandparents in one half and adult children and grandchildren in the other. Homebuyers may also purchase a duplex with the intention of renting out one side. Not only does this simplify landlord responsibilities (with tenants right next door), it also provides a rare chance to choose your neighbours and build equity at the same time.
6. Your Choice of Community
Duplexes can be found in many neighbourhoods throughout Edmonton, including established areas, developing suburbs and surrounding bedroom communities (such as Sherwood Park, Stony Plain and Spruce Grove). Known for their proximity to shops, services, schools, dining, recreation, commuter roads and more, duplex owners enjoy having convenient access to many great amenities - regardless of which neighbourhood they choose to call home.
For more information on the many other amazing home styles Edmonton has to offer, see our previous posts, Home Styles 101: 9 Great Things About Townhomes and Home Styles 101: 6 Great Things About Condos. We also invite you to reach out to us! We're always happy to help in any way we can.
*As determined by Ratehub's Mortgage Payment Calculator

Photo credits: shutterstock.com