Home Staging For Beginners: 5 Essential Tips
Posted by Paul Paiva on Thursday, November 14, 2019 at 7:00 AM
By Paul Paiva / November 14, 2019
Comment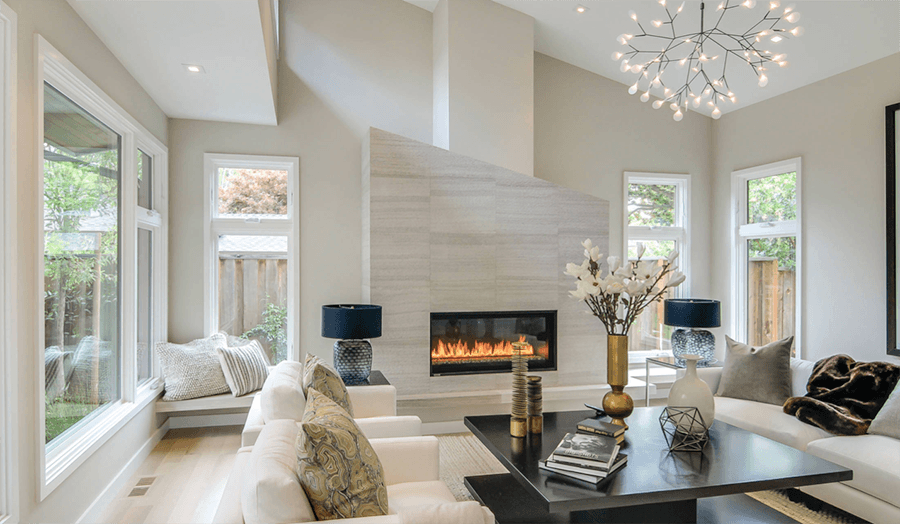 Attract buyers and sell your home faster with the help of these home staging tips for beginners!
1. Clean Like You've Never Cleaned Before
Nothing repels buyers faster than a dirty home. For this reason, a thorough deep cleaning is an essential first step to any successful home stage. In addition to the regular dusting and vacuuming, be sure to do the following (because buyers WILL notice):
Clean blinds and windows
Scour toilets, tubs and showers (no mildew or residue)
Dust/ clean light fixtures (including fan blades)
Remove scuffs/ marks from walls (this may require paint)
2. Be Clear of Clutter
De-cluttering your home is another essential step in the staging process. Because too much "stuff" distracts buyers from seeing your home's true potential, a lack of organization could wind up costing you a sale. De-cluttering should include:
Closet and drawer interiors (if at all possible, remove some of the contents for a more uniform look)
Getting rid of old mail, newspapers and magazines
Removing unnecessary items from countertops
Creating storage solutions (i.e. hooks for coats and bags, labelled bins, cubbies etc.)
3. Lose Yourself
Like clutter, too much personalization can be distracting. For this reason, it's important to de-personalize your space by removing items such as family photos, knick-knacks and souvenirs. Other items to consider:
Awards or trophies (diplomas, certifications etc.)
Collections (even your impressive Lego display)
Children and pet toys
Bathroom effects (toothbrushes, makeup, bathrobes, razors etc.)
4. Focus On the Most Important Rooms First
According to the experts, the three most important rooms to stage are the living room, master bedroom and kitchen. Address these areas first with the help of the following tips:
Living Room
Keep it neutral (paint and furniture), but use bright pops of colour (i.e. a colourful area rug and a few throw pillows)
Keep furniture away from the walls to make the space look bigger
Draw interest by incorporating artwork
Kitchen
Remove all items from the countertops, except for one or two things such as a spice rack and or coffee maker (this will make the kitchen look clean, yet lived-in)
Incorporate fresh fruit and/or greenery (i.e. a bowl of fruit or vase of flowers strategically placed on the kitchen table or island)
Organize every cupboard, including the pantry
Master Bedroom
Use gender-neutral bedding and décor (no flowery prints, for example)
Incorporate bedside lamps for optimal lighting
If possible, keep furniture to a minimum (bed, nightstands and, if necessary, a dresser)
5. Work With a REALTOR®®
When it comes to home staging tips, tricks, advice and resources, your REALTOR®® is the ultimate go-to. Not only will they suggest easy and affordable ways to improve your home's value, they'll ensure your hard work pays off by bringing the right buyers to your home at the right time – helping you sell quickly and for top dollar.
Are you thinking about selling your Edmonton home? Download your free copy of our Comprehensive Seller's Guide or visit our blog for more information!

Photo credits: kitchen, living room