Home Renovations With The Highest ROI
Posted by Paul Paiva on Tuesday, December 17, 2019 at 7:00 AM
By Paul Paiva / December 17, 2019
Comment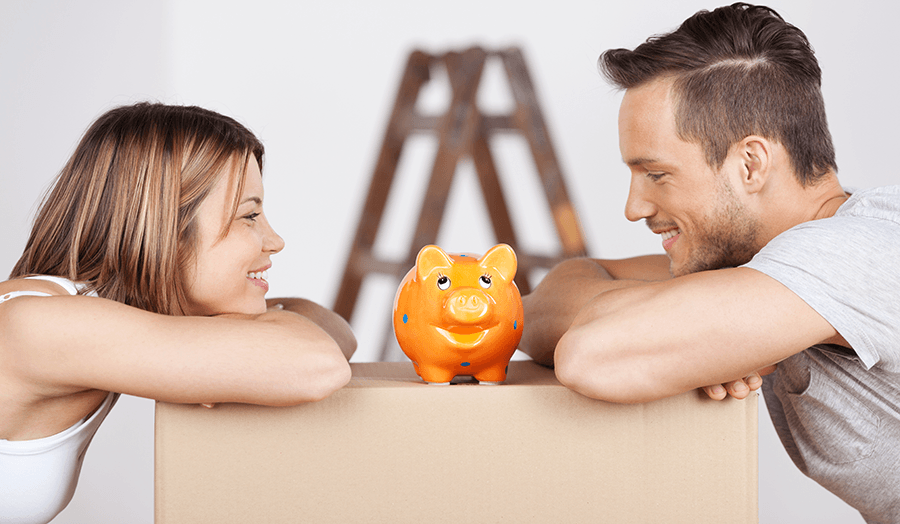 Renovations are a great way to both maintain and boost your home's current value. But, according to the Appraisal Institute of Canada, some renos will deliver a greater return on your investment (ROI) over others – especially when it comes time to sell. Here's what you need to know:

Renovations With 75 - 100% ROI
Kitchens –As the heart of the home, a minor kitchen renovation will provide you with the biggest bang for your buck. Upgrades to consider include:
Countertops – Keep in mind, this doesn't mean opting for granite or quartz everything - but countertops should be uniform and in good shape.
Cabinets – Cabinets in poor condition should be replaced. New paint will also provide a clean, refreshed look.
Hardware and Fixtures – Swap out old cabinet and drawer knobs or pulls, light fixtures etc. for modern versions.
Appliances – Appliances should be matching (i.e. all stainless steel, all black, etc.) and in good condition (energy-efficient versions are also ideal, more on that below).
Bathrooms – Minor bathroom renovations will also deliver a healthy ROI at sale time. Like the kitchen, this should include improving countertops, cabinetry, hardware and fixtures as well as the following:
Plumbing – Plumbing systems and fixtures should be updated and in good working order.
Grout and Caulking – Refresh old grout and caulk as necessary, paying particular attention to areas around the tub, shower, sink and bathroom windows.
Flooring, Trim and Baseboards – Replace worn or dated flooring trim and/or baseboards – especially if there are any signs of water damage.
New Windows – As per the AMA, vinyl window replacements won't just deliver a high ROI (thanks to their durability, energy-efficiency and universal appeal), they're also affordable.

Renovations With 50 - 75% ROI
Basements – A finished basement* is a great way to add value to your home – especially when it's up to date:
Carpets and Flooring – Old or worn flooring will turn buyers off, so be sure to give it a refresh. In addition to carpeting, some of the best basement flooring options include tile, engineered hardwood and concrete.
Walls and Ceilings – Ensure there are no cracks or leaks and add insulation as needed.
Doors, Door Trim, Baseboards, Windows, Window Trim – Replace damaged or dated baseboards, trim, windows and doors.
Light Fixtures – Swap outdated light fixtures for modern, LED-friendly versions.
*See our previous post, Should I Finish My Basement Before I Sell?
Energy Efficiency – Save money and entice buyers with the following energy-efficient upgrades:
Roofing and Siding – Ensure your roof and siding are in good condition, free of warped, cracked or missing shingles, planks or panels.
Mechanical Systems – Old systems indicate the possibility of costly repairs and high utility bills. Create additional appeal for buyers by installing a new furnace or water heater (or both).
Insulation – Keep heat in and the cold out by upgrading attic insulation.
Programmable Thermostats and Lighting – Lower heating, cooling and lighting costs with the help of smart home technology.
Appliances – Reduce energy bills and your environmental impact by opting for energy-efficient appliances.
Paint – Never underestimate the power of a fresh coat of paint! Easy and affordable, painting boasts a recovery rate of 50-100%.
Renovations With the Lowest ROI
High-Maintenance / Expensive Landscaping
Extreme Customization – Bold paint and wallpaper, overly high-end features, elaborate lighting and fixtures etc.
Swimming Pools
Specialized Spaces – Sunrooms, home theatres, hobby rooms etc.
Spa-Style Showers
Are you planning to renovate before you sell? See our previous post, The Difference Between Renovating For Yourself vs. For a Sale or check out the Home Renovation section of our blog.
We also invite you to take advantage of the many free real estate resources we have available, including our Comprehensive Buyer's Guide, Seller's Guide, Wants vs. Needs Checklist, Community Guides and much more!
Sources: The Appraisal Institute of Canada, Canadian Mortgages Inc., CAA/AMA, REALTOR® Magazine

Photo credits: freepik.com