10 Home Cleaning Tips Every Pet Owner Should Know
Posted by Paul Paiva on Thursday, February 20, 2020 at 7:00 AM
By Paul Paiva / February 20, 2020
Comment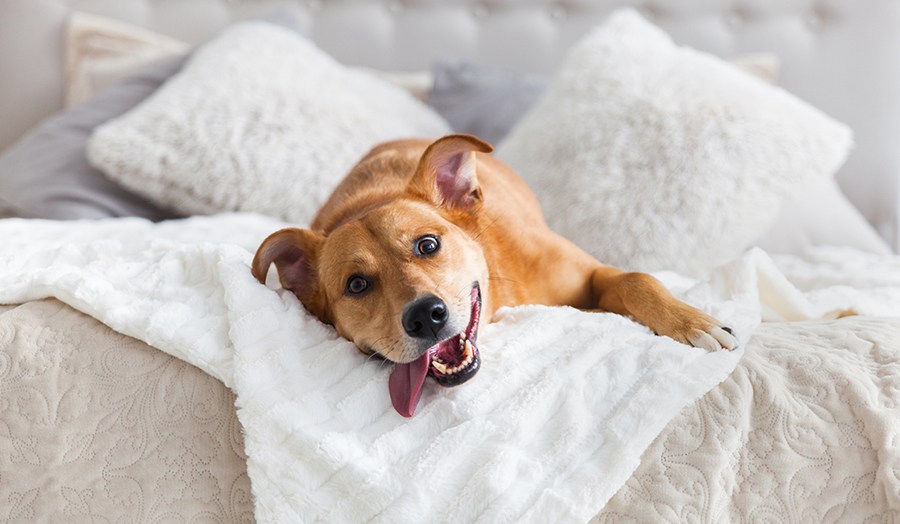 Make tidying up after your furry, four-legged friends easy with the help of these ten essential cleaning tips:
1. Make Best Friends With Baking Soda
Baking soda doesn't just eliminate pet odours; it serves as an effective cleaner. For urine-related accidents especially, baking soda helps to remove and neutralize stains. If you're not too keen on over-priced pet stain removal products, try this homemade mixture instead:
4 teaspoons of baking soda
8 ounces of pure, distilled white vinegar
A few drops of essential oil (such as citrus) to act an aromatic deterrent
Apply to the affected area and let sit for 10 minutes before soaking up excess moisture with a paper towel or cloth.
2. Sanitize Toys
Your pets' toys are a breeding ground for dirt, smells, and bacteria and should be sanitized often. Rubber and plastic toys can be easily put in the dishwasher while cloth items (along with leashes and collars) can be cleaned in the washing machine (just be sure to keep your dishes and clothing separate).
3. Clear the Air
Reduce allergens and deodorize the air in your home with the help of an air purifier. Alternatively, pet-friendly houseplants are perfect for neutralizing odours and cleaning the air (while looking great).
See our related post: Pet-Friendly Gardening: Tips and Treats
4. Minimize Scratch Marks
Did you know that a little citrus-scented spray can deter your cat from scratching up your furniture? Or a piece of walnut can help reduce the appearance of nail marks in hardwood flooring? Area rugs and the application of a protective floor coating are also effective ways to prevent damage (of course, regular nails trims will help, too).
5. Diminish Drool With a Bandana
This drool-worthy fashion accessory will save you from having to sop up excess slobber on your furry friend's coat (not to mention your clothes and furniture). Even better, they can be easily thrown in with the rest of the wash when things start to get really messy.
6. Deter Digging
As most dogs (also) don't like citrusy scents, oranges make for a great digging deterrent. Put a few peels in the soil (or anywhere else you don't want them to go), and you're sure to save your yard from unnecessary excavation.
7. Bath-Time Basics
Regular bathing helps to minimize shedding and, of course, unpleasant smells in the home. Prevent pet hair from wreaking havoc on your plumbing with the help of a hair catcher (if you can't find a catcher in store, a cloth over the drain will do).
Pro Tip: If your pooch isn't too keen on getting clean, spread a little peanut butter on the side of the tub to help keep them distracted
8. De-Fur Your Carpets…
Pick up more pet hair than you ever thought possible by vacuuming in different directions (i.e. horizontally first, then a second pass vertically). Your squeegee will also come in handy (and not just for cleaning nose prints off the windows). Simply drag it along the carpet to pull additional stubborn hair from fibres.
9. …and Your Furniture
Move over lint roller; you can now de-fuzz your home furniture in more ways than one! Rubber gloves (especially useful for getting in all those nooks and crannies), dryer sheets, or even a paint roller wrapped in duct tape will do the job.
10. Ignore the Upchuck
As tempted as you might be to launch a full-scale cleaning assault every time Fido woofs his cookies, you're better off leaving it. Pet vomit is much easier to clean when it's dry (especially on carpet), when it can be vacuumed up then scrubbed away.
Get the latest home tips, tricks and advice delivered directly to your inbox! Click the button below and subscribe to our newsletter today!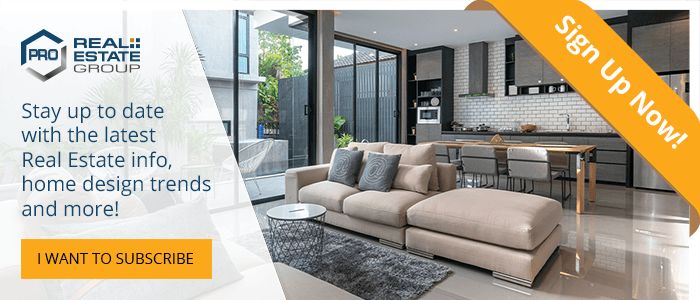 Photo credits: Shutterstock.com