9 Freezer-Friendly Recipes For Fall
Posted by Robert Hasek on Thursday, September 10, 2020 at 7:30 AM
By Robert Hasek / September 10, 2020
Comment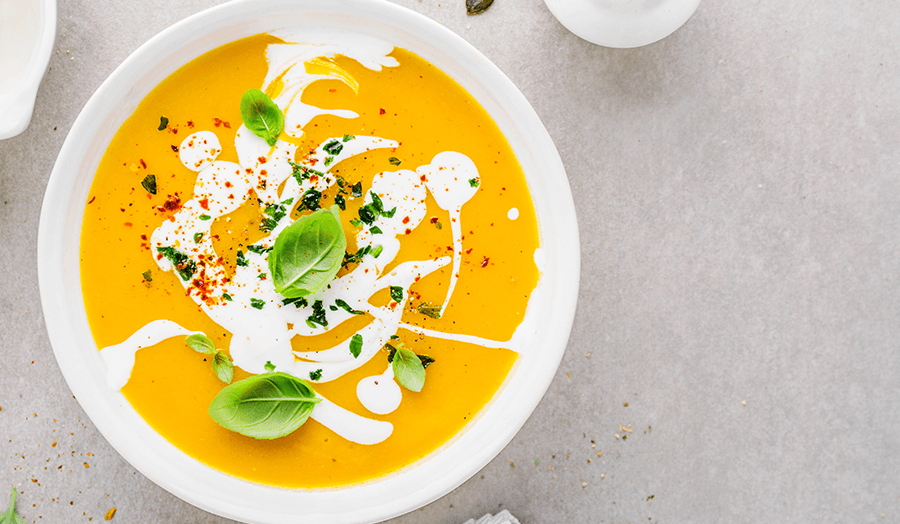 Keep warm on cool autumn days with these tasty, freezer-friendly meals.
1. Autumn Vegetable Stuffed Squash
A healthy (flavourful) vegetarian delight!
Ingredients:
2 sweet potato squash
2 tablespoon olive oil
1 cup onion, diced
1 ½ cup eggplant, diced into 1/2-inch pieces
1 ½ cup zucchini, diced into 1/2-inch pieces
1 clove garlic, minced
2 tsp Herbes de Provence or dried oregano
1 14.5 oz. can diced tomatoes
100 g Halloumi cheese, diced into 1/2-inch pieces
Salt and pepper
Parmesan cheese, for garnish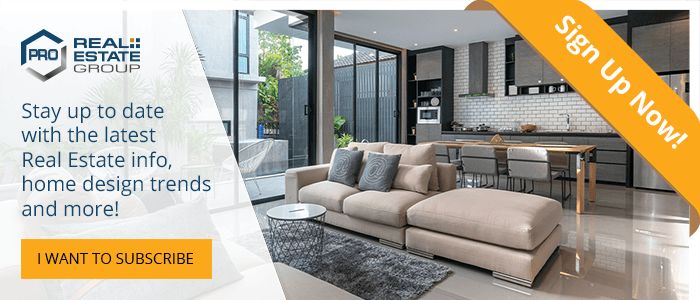 Directions:
1. Preheat the oven to 350 degrees. While the oven preheats, cut the squash in half (lengthwise) and remove seeds. Place halves in a baking dish.
2. Heat oil in skillet on medium-high heat and saute onions for approx. 3 minutes. Add eggplant and zucchini, cooking for an additional 5 minutes or until tender. Add the garlic, Herbes de Provence and tomatoes. Simmer uncovered for about 10 minutes or until vegetables are tender. Stir in the Halloumi cheese, salt and pepper to taste.
3. Spoon mixture into squash halves. Top with Parmesan cheese and bake covered for 30 minutes, then uncovered for an additional 20 to 30 minutes or until the squash is tender. Serve immediately.
2. Tart Cranberry Chicken
Who says cranberry is just for turkey? Try something new with this sweet and tangy chicken recipe.
Ingredients
1/2 cup all-purpose flour
1/2 teaspoon salt
1/4 teaspoon pepper
6 boneless skinless chicken breast halves (approx. 4 ounces each)
3 tablespoons butter
1 cup water
1 cup fresh or frozen cranberries
1/2 cup packed brown sugar
Dash ground nutmeg
1 tablespoon red wine vinegar (optional)
Rice, cooked and warm
Directions:
1. In a shallow dish, dredge chicken with flour, salt and pepper.
2. Melt butter in a skillet over medium heat. Brown the chicken on both sides then remove and keep warm.
3. Add water, cranberries, brown sugar, nutmeg and, i(optional) vinegar to the skillet; cook and stir until the berries burst, approx. 5 minutes. Return chicken to skillet then cover and simmer for 30 minutes, or until chicken is tender, basting occasionally with the sauce. Serve with rice.

3. Carrot Ginger Soup
Quick and easy! Simply cook, blend and enjoy!
Ingredients:
1 tablespoon olive oil
1 small onion, chopped
1 garlic clove, minced
3 teaspoons minced fresh gingerroot
4 large carrots, peeled and chopped
3 cups vegetable broth
2 teaspoons grated lemon zest
1/2 teaspoon salt
1/4 teaspoon ground black pepper
2 tablespoons fresh lemon juice
Additional lemon zest (optional)
Directions:
1. Heat oil over medium heat in a stockpot. Add onion and saute approx. 4-5 minutes. Add garlic and ginger; saute a minute longer, then stir in carrots, broth, zest, salt and pepper and bring to a boil.
2. Reduce heat, cover and simmer until carrots are tender, approx. 10-12 minutes. Pulse mixture in a blender (or using an immersion blender) to desired consistency then stir in lemon juice. If desired, garnish with lemon zest.
4. Fall Vegetable Sloppy Joes
A seasonal twist on a favoured family classic.
Ingredients:
8 bacon strips, cut into 1-inch pieces
2 pounds lean ground beef (90% lean)
1 medium onion, chopped
2 garlic cloves, minced
2 cups butternut squash, peeled and shredded
2 medium parsnips, peeled and shredded
2 medium carrots, peeled and shredded
1 12 oz. can of cola
Directions:
1. In a large skillet, cook bacon over medium heat until crisp. Discard drippings and drain bacon on paper towels. In the same skillet, cook beef, garlic and onion over medium heat until beef is browned and crumbled and onion tender, approx. 10-12 minutes. Drain.
2. Transfer beef mixture to a 6-litre slow cooker then stir in squash, parsnips, carrots, cola, tomato paste, water, mustard and seasonings. Cook, covered, on low for approx. 4 or five hours or until vegetables are tender. Stir in bacon. Serve on buns.

5. Pumpkin Agnolotti
Pre-make these pumpkin pasta dumplings ahead of time for an easy (tasty) weeknight meal.
Ingredients:
1/2 cup canned pumpkin purée
1/4 cup grated Parmesan, plus more for sprinkling
1/8 teaspoon sugar
1/4 teaspoon lemon zest
Salt and pepper
18 wonton wrappers (round or square)
1 egg, lightly beaten
2 tablespoons butter
1/4 cup crème fraiche or sour cream
Pumpkin seeds, shelled and toasted
Directions
1. Combine pumpkin purée, Parmesan, sugar, and lemon zest in a medium bowl. Season with salt and pepper.
2. Arrange wonton wrappers on a work surface. Brush edges with lightly beaten egg, placing 1 tsp. of filling on bottom half. Fold the top half over and gently press edges to seal.
3. Boil wontons in salted water approx. 3 minutes or until tender. Melt butter in a saute pan and combine with crème fraîche or sour cream. Add wontons and 2 Tbsp. of hot pasta cooking liquid, tossing to coat. Add salt and pepper to taste, top with grated Parmesan and pumpkin seeds.

6. Classic Slow Cooker Irish Stew
Another family favourite! Warm, delicious and full of fall-vegetable and meaty goodness.
Ingredients
2 lbs stewing beef, cut into 1-inch pieces
3 Yukon gold potatoes, cubed
1 celeriac (celery root), peeled and cubed
3 medium carrots, sliced
1 medium parsnip, sliced
1 yellow onion, diced
3 garlic cloves, minced
4 cups beef stock
1 bay leaf
1 teaspoon dried thyme
salt, to taste
ground black pepper, to taste
chopped fresh parsley, for serving
Directions:
1. Add all ingredients except parsley in a large slow cooker, stirring to combine. Replace lid and cook on high for 4 hours or on low for 8 hours.
2. Once your cook time is up, stir the stew and spoon into bowls. Top with fresh parsley and serve.
7. Spicy Sausage & Apple Overnight Casserole
Spicy sausage combined with sour apple sweetness is sure to delight your taste buds.
Ingredients:
2 pounds bulk spicy pork sausage
3 medium tart apples, peeled and cut into 1/4-inch slices
12 cups cubed Italian bread
1-1/2 cups shredded sharp cheddar cheese
9 large eggs
3 cups 2% milk
3/4 teaspoon yellow mustard
Directions:
1. In a large skillet, crumble and cook sausage over medium heat until no longer pink, approx. 6-8 minutes. Remove and drain on paper towels. Discard drippings, reserving 1 tablespoon. Add apples to drippings; cook and stir over medium heat until tender, approx. 4-6 minutes.
2. In a bowl, combine sausage, apples, bread and cheese. Transfer to a greased 13x9-in. baking dish. In another bowl, whisk eggs, milk and mustard and pour over bread mixture. Refrigerate, covered, several hours or overnight.
3. Preheat oven to 350°. Remove casserole from fridge while oven heats. Bake, covered, until a knife inserted in the center comes out clean, about 45 minutes. Uncover; bake until golden brown, 10-15 minutes longer. Let stand 5-10 minutes before serving.

8. Stuffed Cabbage Rolls
Take your cabbage rolls to the next level by making your own mouth-watering tomato sauce.
Ingredients:
Tomato Sauce
6 garlic cloves
1 large onion, coarsely chopped
3 tablespoons unsalted butter
2 bay leaves
½ teaspoon crushed red pepper flakes
1 28-ounce can crushed tomatoes
1 28-ounce can whole peeled tomatoes
¼ cup (packed) light brown sugar
2 tablespoons red wine vinegar
Kosher salt, freshly ground pepper
Directions:
1. Pulse garlic and onion in a food processor until finely chopped.
2. Melt butter in a large Dutch oven over medium heat until foamy. Add onion mixture and bay leaves and cook, stirring often, until onion is translucent and starting to brown, approx. 5 minutes. Add red pepper and cook until fragrant, about 30 seconds. Stir in crushed tomatoes, then add whole tomatoes, breaking up with your hands. Stir in brown sugar and vinegar; season with salt and black pepper.
3. Reduce heat, bring to a simmer, and cook, uncovered and stirring occasionally, until sauce is thickened slightly and flavors have melded, approx. 20–25 minutes. Remove bay leaves and let cool
Filling and Assembly
4 garlic cloves
1 large onion, coarsely chopped
2 celery stalks, cut into 1-inch pieces
¾ cup parsley leaves with tender stems
1 pound lean ground beef
1 large egg, beaten to blend
½ cup long-grain white rice
3 tablespoons dried currants or chopped golden raisins
2 teaspoons Worcestershire sauce
1 teaspoon Hungarian paprika
2 teaspoons kosher salt
Freshly ground black pepper
1 large head of savoy cabbage, outer layer of leaves and core removed
Sour cream or whole plain yogurt (for serving)
Directions:
1. Pulse garlic in food processor until chopped. Add onion, celery, and parsley and pulse until finely chopped. Transfer to a large bowl and add beef, egg, rice, currants, Worcestershire, paprika, salt, and 1 cup tomato sauce; season generously with black pepper. Mix gently with clean hands until fully combined and set aside.
2. Fill a large pot with 2" water and place a steamer basket inside. Bring water to a boil, then place cabbage in basket. Cover and steam cabbage until outer layer of leaves is pliable, approx. 3 minutes. Using a pair of tongs, gently peel off softened leaves (being careful not to tear) and transfer to a large clean bowl. Cover pot and continue to steam cabbage until next layer of outermost leaves is pliable, about 3 more. Remove leaves and transfer to bowl. Repeat until you have 16 leaves.
3. Using a paring knife, cut a narrow V-shape into the base of each leaf on either side of rib in order to remove thickest part of rib, making the leaves easier to roll.
4. Preheat oven to 350°. Using a ⅓ measuring cup portion out filling into centers of leaves. Shape filling into a log about 3" long and 1" wide. Starting at the base where you cut the V, fold end of leaf over filling, then fold in sides. Roll like a burrito into a tight cylinder. Repeat until you've rolled all 16.
5. Ladle half of remaining tomato sauce into a 13x9" pan, spreading into an even layer. Tightly pack cabbage rolls into 2 side-by-side rows (8 rolls in each). Top with remaining sauce; season with black pepper. Tightly cover with foil. Bake rolls until rice is tender and cabbage can be cut with a spoon, approx. 1½–1¾ hours.
6. Top with sour cream and serve.

9. Butternut Squash Mac and Cheese
Easy, peasy and cheesy!
Ingredients:
1 lb(s) macaroni with lines (i.e. tubatini or mini penne rigate)
Salt
1 tablespoon extra-virgin olive oil, 1 turn of the pan
2 tablespoons butter
½ onion
2 tablespoons chopped fresh thyme leaves, plus a few sprigs for garnish
3 tablespoons all-purpose flour
2 cups chicken stock
1 (10-oz) box frozen cooked butternut squash, defrosted
1 cup cream
2 cups (8 ounces) sharp Cheddar, grated
½ cup grated Parmigiano-Reggiano
¼ tsp ground nutmeg
Black pepper
Directions:
1. Heat a pot of water to boil for the pasta. Salt the water then add the pasta and cook to al dente.
2. While pasta cooks, heat a medium heavy bottomed pot over medium heat. Add the extra-virgin olive oil and butter. When the butter melts into the oil, add the thyme and grate the onion directly into the pot. Cook the grated onion in butter and oil 1 to 2 minutes, then add flour and cook together 1 to 2 more minutes. Whisk in stock, then combine with butternut squash until warmed through and smooth. Stir in cream and bring sauce to a bubble. Stir in cheeses and season sauce with salt, nutmeg and pepper.
3. Drain cooked pasta well and combine with sauce. Top with thyme leaves picked from remaining sprigs.
Sources: Taste of Home, Food Network, Bon Appetit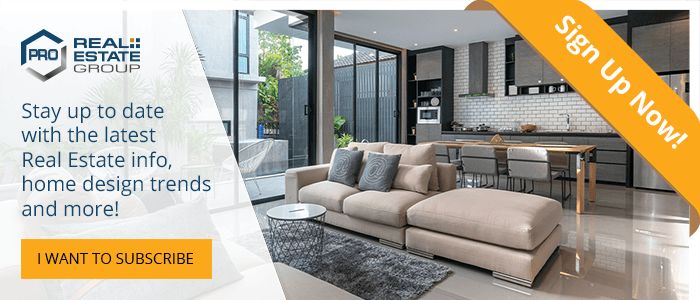 Photo credits: freepik.com