12 Events to Look Forward to in Edmonton This Fall
Posted by Paul Paiva on Thursday, August 29, 2019 at 7:00 AM
By Paul Paiva / August 29, 2019
Comment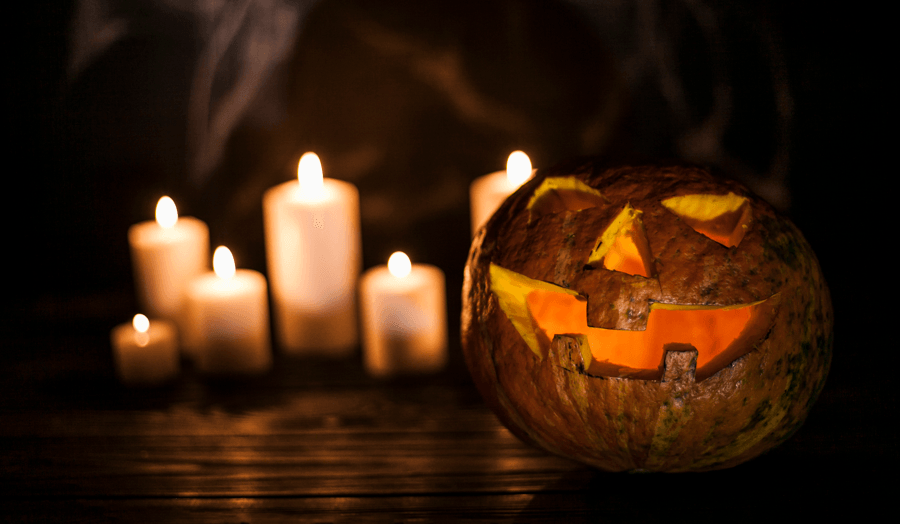 We know the end of summer can be a bit of a bummer for Edmontonians. BUT there are still plenty of great things to see, do and experience over the upcoming autumn months. From art and movies to delicious food and family fun, here are some great events to look forward to as we head into the fall.

1. Symphony Under the Sky
Hawrelak Park, August 29 – September 2, 2019
Tickets: $25.00 - $180.00
Although Symphony Under the Sky may technically be considered a summer event, it's so popular we thought it worth mentioning. This years' performances will feature Celtic themes, Hollywood hits (including Ghostbusters and the Avengers) and much more!
2. Water Lantern Festival
Rundle Park, August 31, 2019
Tickets: $33.99 online (until August 29), $50.00 at event
*Youth and child pricing available
Another popular end-of-summer event, the Edmonton Water Lantern Festival, gives participants a one-of-a-kind opportunity to "Light the Water" - with themes of hope, happiness, love, connection, healing and peace. Decorate your own lantern to set adrift with friends and strangers as you enjoy live music, food trucks and plenty of fun.
3. Strathearn Artwalk
Strathearn Drive, September 7, 2019
FREE
Now in its 7th year, the Strathearn Artwalk features handmade works of many forms including photography, painting, jewelry, textiles, pottery and much more. The all-day event will also host a wide range of tasty food options (including locally sourced, vegan and child-friendly choices) as well as live music.
4. Dig In: St. Albert's Food Festival
Various locations, September 12 – 18, 2019
Tickets range from $0 - $75.00
Whether you'd like to master the art of freshly baked bread or exercise your body and your taste buds on a culinary biking tour, Dig In is a celebration of all things foodie. The festival itself features a variety of different workshops that include everything from beer and beef to fairy gardens and wine.
5. Kaleido Family Arts Festival
Alberta Avenue, September 13 -15, 2019
FREE
Produced by Arts on the Ave, the Kaleido Family Arts Festival nurtures art, creativity and expression through a series of family-friendly events and performances. Contributing artists include visual and performance artists, musicians, photographers as well as literary and film artists from around the world – all coming together to create a truly unique experience.
6. Edmonton Comic and Entertainment Expo
Edmonton EXPO Centre, September 20 – 22, 2019
Passes range from $20.00 - $299.00 with child and youth pricing available
The Edmonton Comic and Entertainment Expo celebrates three days of comic books, television, film, fantasy, horror, science fiction, anime, pop culture and other "geeky" themes. This year will feature guest appearances from cast members of Stranger Things, Doctor Who, Harry Potter, Star Wars, The Princess Bride, Star Trek etc. Other attractions include panels, costume contests, merchandise, autograph sessions and a whole lot more.
7. Edmonton International Film Festival
Landmark Cinemas, September 26 – October 5, 2019
Passes range from $10.00 - $75.00
Featuring over 150 films from over 50 countries, this year marks the Edmonton International Film Festival's (EIFF) 33rd year. This popular festival aims to bring independent cinema from around the globe to the capital region as a means of celebrating the silver screen. With a wide variety of genres, styles and lengths, this event is sure to have something for everyone.
8. VegFest Edmonton
ReMax Field, September 14, 2019
FREE
Veggie lovers (and omnivores) unite for an appreciation of all things veggie! A one-day festival, VegFest offers visitors dozens of plant-based food options (from hot foods to desserts), vegetable-friendly shopping (clothing, foods, kitchen products, hair and beauty products etc.), keynote speakers, live music and children's activities. It's good for you, too.
9. Haunted Pumpkin Festival
Prairie Gardens Adventure Farm, September 28 – October 31 (weekends only)
Tickets: $10.50 - $17.85 (youth pricing available)
Starting at the end of September and running through the entire month of October, this pumpkin-themed event is a capital region tradition. While activities vary on the weekends, the festival features a wide variety of attractions including farm tours, petting zoos, ghost tours, magicians…even a spooky bakery! Just don't forget the pumpkin pie while you're there.
10. Edmonton Comedy Festival
Various locations, October 16 - 19, 2019
Tickets: On Sale Soon
The self-proclaimed "four days of funny" festival is back for its ninth consecutive year! Laugh it up with the likes of comic legends or cheer on Edmonton's local media celebrities as they practice their comedic skills before a panel of judges. Be sure to check out the Edmonton Comedy Festival for information regarding performances and showtimes.
11. LitFest
Various locations, October 17 – 27, 2019
Festival Passes: $99.00 - $139.00 (festival passes)
If you love a good non-fiction, you're sure to love LitFest. This 10-day festival hosts a variety of events all over the city including author readings, master classes and literary discussions. The only festival of its kind in Canada, this "moveable feast" brings together some of the world's best non-fiction authors representing a wide range of genres.
12. Edmonton ScreamFest
Edmonton Expo Centre, October 24 – 27, 2019
Tickets: $35.00 - $110.00
ScreamFest has returned to Edmonton to deliver three days of thrills, chills and, of course, screams. Not for the faint of heart (anyone 12 years old or younger), ScreamFest will delight and terrify visitors with a variety of haunted houses, thrill rides, stage entertainers, creepy carnival games and escape rooms. Just beware the zombies…
For more fun and informative blog posts, be sure to check out our blog!
Photo credits: freepik.com