(A few of) Edmonton's Best Family-Friendly Patios
Posted by Paul Paiva on Thursday, June 6, 2019 at 7:00 AM
By Paul Paiva / June 6, 2019
Comment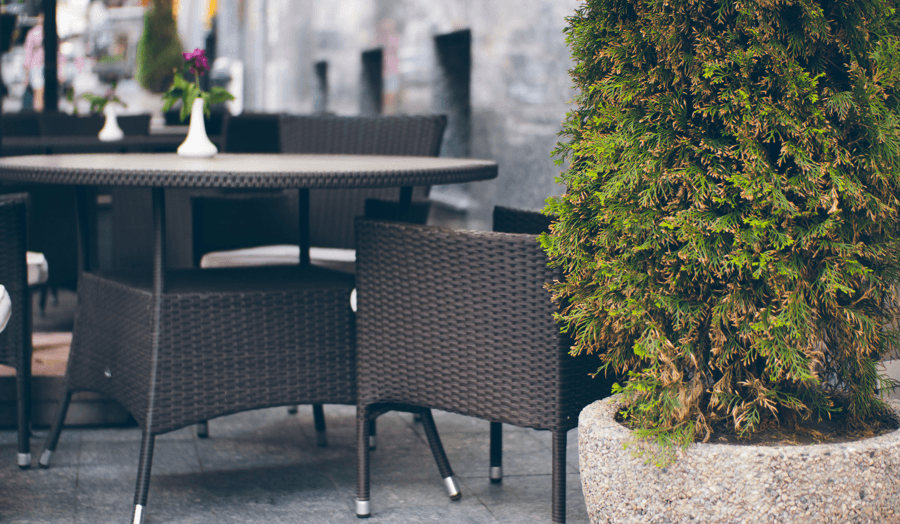 Despite being known as a "winter city", Edmonton is home to some of the best patios around! From beer and brunch to tacos and tapas, there's a sunny seat waiting for you and your family no matter what you're in the mood for.

Here are just a few suggestions to help get you started.
Hotel MacDonald
The Fairmont Hotel MacDonald is often referred to as "Edmonton's Best Patio" and, with that one-of-a-kind river valley view, it's easy to see why. Open for both Sunday brunch and dinner (Monday through Sunday), we recommend stopping by to take in a tasty meal as well as a scenic family stroll.
Craft Beer Market
With a rooftop patio, great food AND Canada's largest draft beer selection, CRAFT Beer Market has quickly become a favourite among big and little kids alike. Pair your meal with the perfect pint or take in CRAFT's broad selection of cocktails, wine and spirits all while enjoying the great summer atmosphere. Children are allowed until 9 pm and can choose from a great selection of food items off the "half pints" menu.
Café Bicyclette
Located on U of A's French campus, Café Bicyclette boasts a year-round patio. Specializing in authentic French cuisine, visitors can indulge in everything from poutine and traditional french onion soup to escargot and ratatouille (if your kids have seen the movie, we bet they'll be eager to try it!) – all within a beautiful outdoor setting.
P.S. Café Bicyclette is 100% pet-friendly, too!
Earls Tin Palace
Combine Earls' classic menu with a fabulous upscale patio and what do you get? Earls Tin Palace. Here, families can kick back and relax in any of the large, pillow-lined booths while perusing a diverse range of menu items. With selections ranging from gourmet burgers to S' mores Chocolate Cheesecake, the kids will be eager to fill their plates and their bellies!
Little Brick
Once a historic home in the heart of Riverdale, Little Brick Café serves mouth-watering, locally sourced menu items (the kids will love) and an amazing selection of west coast roasted coffee (Moms and Dads will love even more). The café is also home to a general store, from which you can purchase everything from soaps to aromatherapy sprays, all originating from a variety of small businesses in Edmonton.
Julio's Barrio
If you've ever wandered (or driven) down Whyte Ave., you're sure to have seen Julio's Barrio. This restaurant is home to a lively patio and an authentic Mexican menu that offers a little something for everyone. Pet and family-friendly, you can enjoy one of Julio's famous Bulldogs as you visit with your own (dog).
MKT
Another Whyte Ave. favourite, MKT hosts a family-ready brunch every Saturday and Sunday (11 am to 2 pm). Parents can enjoy MKT's specialty Mimosas and the Better Benny Bar while the kids take in a little sunshine and Banana Bread French Toast.