Downsizing: 10 Essential Do's and Don'ts
Posted by Paul Paiva on Tuesday, January 28, 2020 at 7:00 AM
By Paul Paiva / January 28, 2020
Comment
Are you thinking about downsizing your Edmonton home? Read this helpful list of do's and don'ts first.
Don't: Wait Until the Last Minute
Sorting through an entire home's worth of possessions can take weeks or even months. Save yourself unnecessary stress and frustration by starting the process early. Plan ahead by creating realistic goals to keep yourself on track without causing overwhelm (i.e. addressing one shelf a day, one closet a week, etc).
Do: Take Inventory of What You Own
Re-familiarize yourself with everything you own. As you go through your belongings, ask yourself what you absolutely must keep and what you can live without. Keep in mind, some items may also be replaceable once you've settled into your new home.
Don't: Take Duplicate Items
One of the quickest and easiest ways to pare down your possessions is to get rid of duplicate items. Hint: The kitchen is generally a good place to start, with many homeowners having multiple sets of dishes, glasses, kitchen gadgets, etc.
Do: Sell Your Stuff
Downsize your belongings and make money by hosting a yard sale or listing online. You may be (more) incentivized to part with particular items if you know you'll have additional funds for your move.
Don't: Save For Others
Avoid using loved ones as an excuse to hang on to extra stuff. As part of your planning process (mentioned above), be sure to notify friends and family of your intentions and invite them to collect anything you may have been saving on their behalf.
Do: Have a Designated Space For Everything
Another way to decide what stays and what goes? Designated spaces. As you go through your things, ensure the items you're planning on keeping have somewhere (specific) to go in your new home. For instance, holding on to all your books likely won't make sense if you plan to get rid of your bookshelf.
Don't: Assume Your Furniture Will Fit
Be sure to measure your furniture before move day. Even if certain items "fit", you may discover they take up too much space. If you're opting to invest in new furniture, multipurpose items will help you save both space and money by performing double duty.
Do: Take Pictures
According to experts, taking photographs of sentimental items may make parting with them easier. In this sense, you can preserve the memories associated with things you may no longer have space for.
Don't: Do It All On Your Own
Downsizing can be tough, both emotionally and physically. For these reasons, it's important to enlist the help of loved ones who will both support you and help you stay on track.
Do: Work With a REALTOR®®
Make the transition to your new home and lifestyle easier by partnering with an expert REALTOR®®. Not only will they help you find the perfect new home (while getting top dollar for your existing one), they'll bring with them a wealth of downsizing knowledge and advice you're sure to need.
Get started on your downsizing journey with the help of our free resources: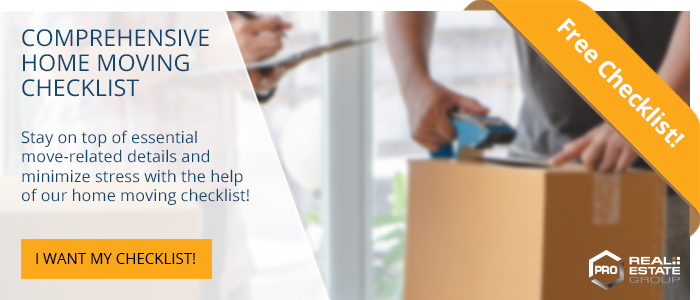 Photo credits: shutterstock.com