The Difference Between Renovating For Yourself vs. For a Sale
Posted by Paul Paiva on Thursday, February 21, 2019 at 7:00 AM
By Paul Paiva / February 21, 2019
Comment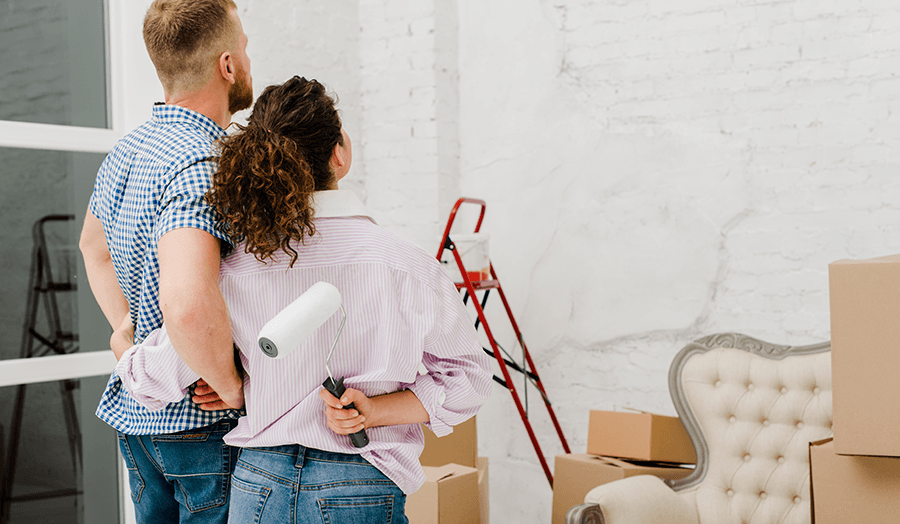 When it comes to updating or making changes to your home, not all home renovations are created equal. Of course, one of the biggest benefits of owning your own home is being able to personalize it - but just because you COULD doesn't mean you SHOULD; especially if you plan to sell down the road.

While we don't want to discourage you from making your home your very own, you may want to consider the differences between what renovations are ultimately just for you vs. the ones that will improve the value of your home. Based on the expert opinion of Edmonton's top real estate agents, here's what you need to know:


Home Renovations For Yourself
Too Much Permanent Colour – Bright paint, loud wallpaper and over-the-top tile patterns are just a few examples where your "pops" of colour can work against you. You may love the lime green subway tiles that make up your kitchen backsplash, but potential home buyers may see it as a "that's gotta go" eyesore they'll only have to fix when they move in.
Big Additions – Making big additions to your home - such as building a sunroom off the living room or adding a second story - may seem like a great idea at first because you're adding square footage. But approach additions with caution – if you overbuild other homes in the neighbourhood you may not see your return on investment. You'll also run the same risk of pricing yourself out of the area if you have too many bad upgrades, so choose your best home upgrades wisely.
Taking Shortcuts – This could be considered the definition of doing renovations for yourself. If you've been feening for a finished basement (but not so much for the added time and expense of doing it legally) this will cost you down the road – and not just in repairs if something goes wrong. Savvy buyers and Edmonton real-estate agents will do their homework and not right = not valuable.
Home Renovations For Sale
A Little Paint Goes a Long Way – Any real estate agent will tell you painting the inside of your home (and the outside if it needs it) packs a huge punch. But, keep it neutral. Neutral colours don't just make a space look bigger, they make it easier for a potential home buyer to see themselves living in your home. Of course, that's not to say you can't paint a bright red feature wall in your den, but cover it up before you list.
Finishing Your Basement – While this doesn't add to the square footage of your home (technically) it maximizes the amount of useable living space. Not only will you enjoy having an extra bathroom, bedroom, den or rec space - so will home buyers — just be sure to get your permits).
Nuts and Bolts – If you have a fatigued furnace, weather-worn roof or prehistoric plumbing, replace it! We know repair-based home renovations can be costly but, here again, discerning home buyers and a knowledgeable real estate agent will discover what's wrong with your home in a hurry. Even if everything appears to be in tip-top shape, a home inspection could turn into a deal breaker if a buyer knows they have to sink a lot of money into fixing the hot water heater.
Of course, your home is your castle and we believe your home renovations should make you happy – big or small. But, when it comes time to sell, keep the above in mind to help you get top dollar for your home.
If you have questions regarding renovations and the resale value of your home, don't hesitate to contact us, we're happy to help!