6 Tips for Creating the Ultimate Home Workspace
Posted by Paul Paiva on Thursday, August 6, 2020 at 7:00 AM
By Paul Paiva / August 6, 2020
Comment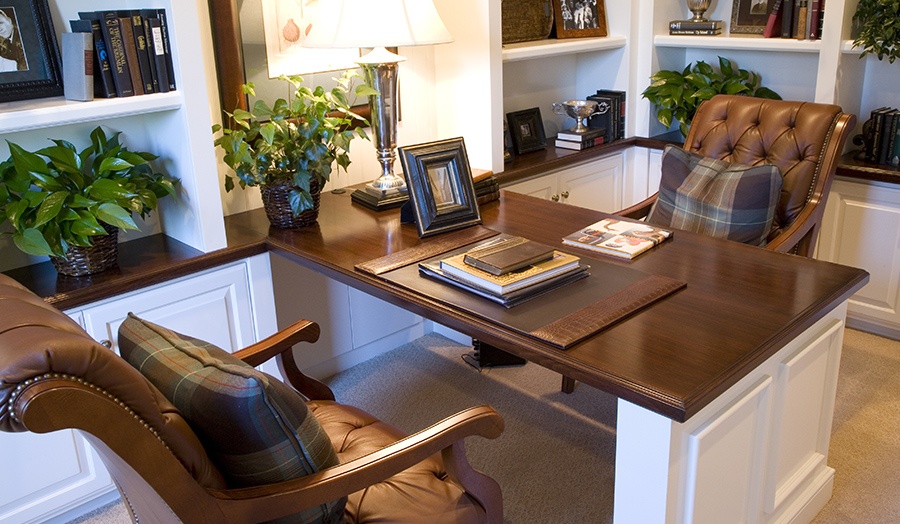 If you, like so many other Canadians, have now found yourself working from home, having a functional space in which to operate has become more important than ever. Even if you don't have a dedicated office (room) per se, it's essential that whatever space you do have allows you to be comfortable, productive and stress-free.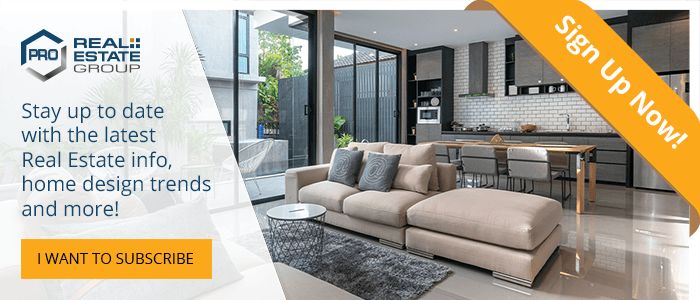 Here are our top 6 tips for creating the ultimate home workspace:
1. Choose the Right Spot
First thing's first. You need to choose a spot that enables you to work with minimal distractions. Here again, we know not everyone has a spare room with a door. If this is the case, try to find an area where you'll be removed from the T.V., pets, children and other diversions.
Other things to keep in mind when choosing your space:
Power needs – Are there enough outlets?
Desktop Space – Do you have enough room to spread out?
Phone Calls and Meetings – Will you be able to keep background noise to a minimum?
2. Opt For Good Lighting
If possible, we recommend setting up near a window, where you can benefit from all that natural light and Vitamin D. Of course, it can't always be bright and sunny, therefore you'll also want to incorporate a desk lamp (or two) to prevent unnecessary eye strain.
Hint: Reducing your computer's blue light output will also help reduce digital stress on your eyes
3. Embrace Ergonomics
Ergonomic home office solutions are important as they help boost productivity and reduce stress on your body. Here are a few tips to keep in mind:
Invest in an ergonomic chair
Don't slouch
Ensure your arms are supported at all times
Use headphones for phone calls (no jamming the phone between your shoulder and ear)
Keep your keyboard and mouse are close to prevent strain on your arms and shoulders
Consider creating a standing desk

4. Maximize Storage Solutions
If you're finding yourself strapped for space, make use of the room you have by investing in a few creative home office storage solutions. Utilize your vertical space by installing floating shelves or hanging file organizers – and don't forget to keep your desk clear with the help of multiple desk drawers, storage cubes, desktop organizers, etc.
5. Personalize Your Space
You're much more likely to enjoy working in an area that feels uniquely "you." While you'll still want to keep things de-cluttered and professional, there's nothing wrong with adding a few family photos and/or a fun accent piece or two (i.e. a bright painting, quirky mug or pencil holder). You may even want to include some potted plants or flowers (bonus: plants are proven to make people happier )
Hint: The colour of your workspace also impacts productivity – we recommend adding pops of blue, green and yellow.
6. Clean Up Your Cords
There's nothing worse than investing so much time (possibly money) into your workspace only to have it overrun by an unsightly jumble of cords. As these tend to stick out like a sore thumb, we recommend investing in a power strip (that can be run neatly behind your desk), a cord cover or cable organizer box.
Don't forget to subscribe to the Pro Real Estate Group newsletter! Simply click "I Want to Subscribe" and we'll deliver our latest and greatest blogs directly to your inbox!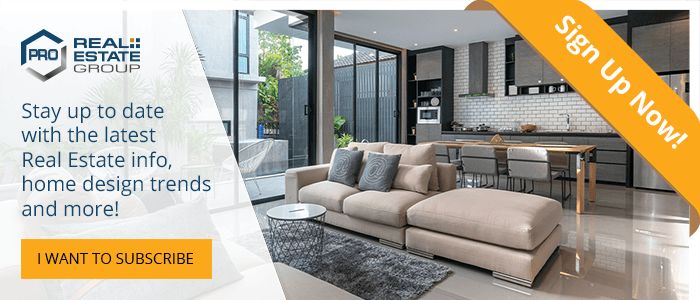 Photo credits: freepik.com