The Best Home Decor Tips for People Who Can't Decor
Posted by Robert Hasek on Tuesday, March 12, 2019 at 7:00 AM
By Robert Hasek / March 12, 2019
Comment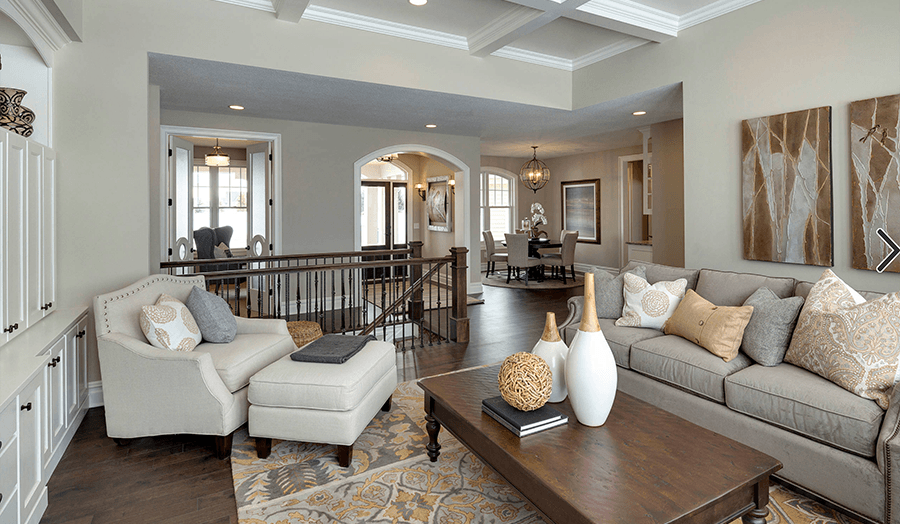 We've all been there. You visit a friend or family member's immaculately decorated home and BOOM, despite all your efforts, you can't help feeling you'll never have what it takes to make YOUR home look anywhere near as picture perfect.
But we're here to tell you-you're not alone. Decorating your home to perfection takes a lot of time, patience and practice. So, if you're one of the many homeowners looking for inspiration to decorate your home like a pro, we have a few expert tips to help get you started.

Get Social
Social media platforms like Pinterest, Instagram and Houzz are a great place to begin. While it may take a little browsing, you'll get start to get a sense of the type of look(s) you want to incorporate in your home. There are thousands of photos, links and websites dedicated to everything from modern Scandinavian style to arts and crafts. As an added bonus, you'll be able to garner tips, tricks and advice from other users on how to pull it all together – and it doesn't cost a thing!
Start Simple
As we mentioned, decorating takes time. So, when in doubt, start simple with things you already have and appreciate. Do you have an old chair you love? Or a collection of family photos you'd like to display? Consider decorating around the colours of the chair (i.e. accessories or a feature wall of the same colour) or creating a gallery wall with matching frames of assorted sizes. Not only will this add personality, but you'll also be able to create a look you love around meaningful items you're sure to appreciate even more.
Invest in Comfort
Even the experts are selective about spending and splurging on décor – especially when it comes to furniture and other items that won't just look good, but will withstand the test of time. For instance, throw pillows, area rugs and curtains can easily be worn out and replaced, but quality furniture (i.e. couches and bedroom sets) are worth the extra expense in terms of comfort and longevity.
Don't Rush
Did we mention that decorating takes time? You've already spent a lot of time and energy finding your perfect home – that's why it's important to avoid rush decisions (not to mention buyer's remorse) when it comes to decorating it. Start by measuring the space you want to decorate – be it for a dining room table or a lamp – to make sure you have a clear understanding of the SIZE of item you're looking for. You can then narrow your search according to style, colour and price until you find the perfect piece.
Ditch Matching for 60-30-10
While we understand matching everything is an easy go-to to create a sense of unity in your décor – fight the urge! Matching is safe – but it's also boring and doesn't add any character to a space. Instead, embrace the 60-30-10 rule when it comes to pairing colour. Here's how it works:
Pick a colour, any colour (preferably one you love) and use this as the primary (60%) colour of any given room (think large area rugs, feature walls and furniture)
Pick another colour to accent it, but at = half the amount, or 30%, of the original (i.e. curtains, throw blankets and pillows)
Lastly, pick your 10% accent colour. This could be smaller items such as a few pieces of artwork and other decorative accessories
Regardless of whether you prefer neutral tones, magenta or lime green, the 60-30-10 rule will help you pull it all together.
If you, like many, have found yourself struggling to decorate your home, the above tips are sure to start you off on the right foot. But - above all else - don't be afraid to experiment and bend the rules a little – after all, achieving a look YOU love is all that matters.
Get even more expert advice on home design trends, lifestyle tips and more delivered right to your inbox! Subscribe to our Edmonton Real Estate Pros Newsletter today!

Photo credits: living room, plant with sofa, gallery wall.