3 Affordable Homes in Edmonton for First Time Home Buyers
Posted by Paul Paiva on Monday, December 28, 2020 at 7:00 AM
By Paul Paiva / December 28, 2020
Comment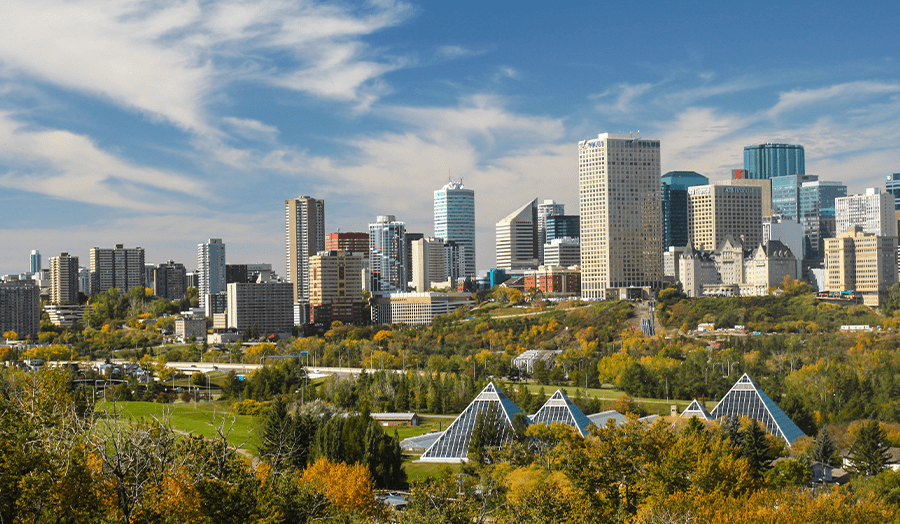 Despite ongoing problems associated with the pandemic worldwide, Canada's housing market remains strong.
House prices have risen by 9% compared to last year, leaving the prospect of a new home out of reach for many first-time buyers. That's depressing news if you're ready to buy your first home, but it's not all doom and gloom.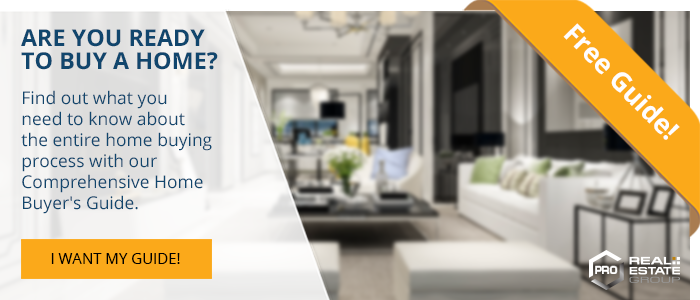 These are the types of homes in Edmonton that might just be within your reach right now or sometime soon.
1. Condos in Edmonton
Condos are well-known as one of the more affordable types of Edmonton real estate. They're cheaper than most other types of homes because there's no land attached to the sale.
In a condo housing development, the land and the exterior of the building are common areas. That means, the Homeowner's Association oversees all the maintenance and upkeep of these areas too.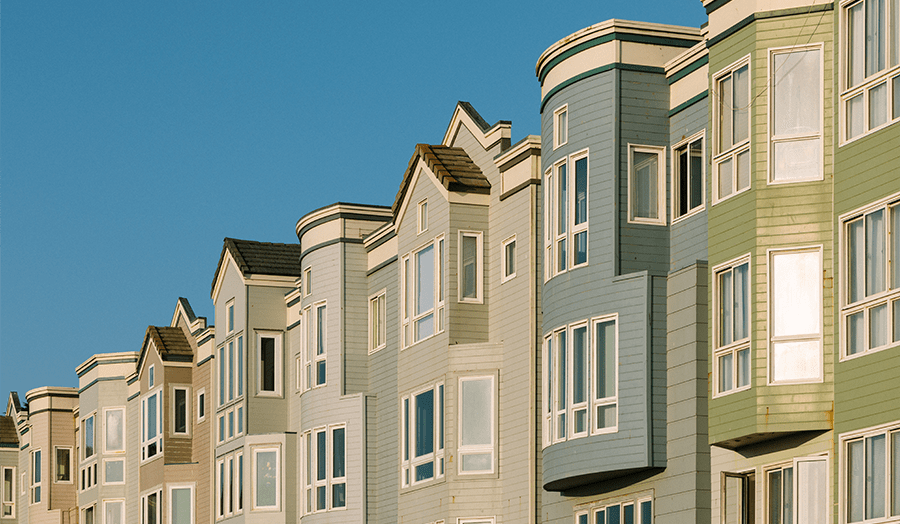 So, you'll save on the cost associated with maintaining your home's exterior as well as the gardens.
The HOA also takes care of the insurance costs that cover expensive items like elevators, parking garages, and roofs, as well as the costs associated with snow and trash removal.
These conveniences, along with lock-up-and-go convenience and affordable initial pricing, make condos an excellent choice for first-time homeowners. You could also get the use of a swimming pool, tennis courts, and fitness facilities when you buy condos in certain communities.
As a condo owner, you pay one monthly HOA fee for all these extras and benefits and you never have to worry about unexpected repair bills on expensive home fixtures.
With little to worry about, owning a condo is a good introduction to homeownership for first-timers. They're often located in ideal locations for young couples with bars, restaurants, and coffee shops in easy reach.
You can choose from a selection of condos in Edmonton for under $150,000.
2. Townhomes in Edmonton
Townhouses are one step up the ladder towards free-standing homeownership.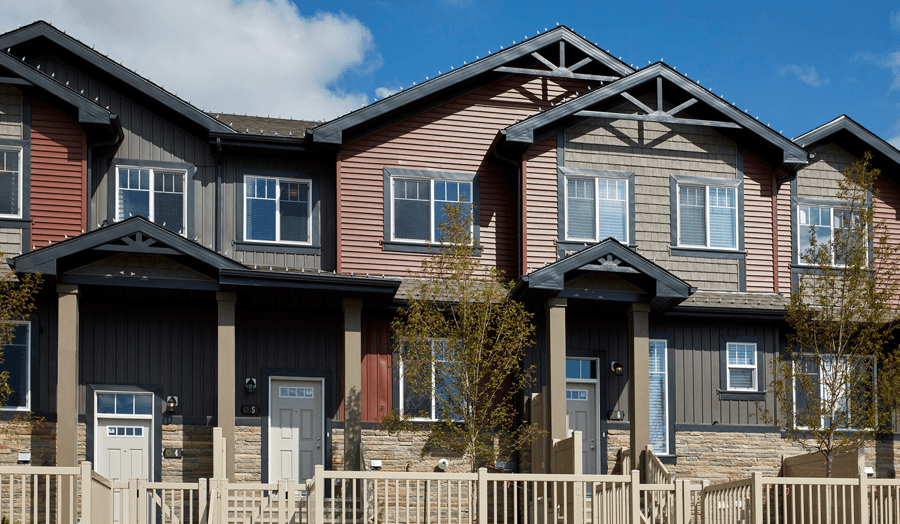 Usually, townhouse complexes consist of a row of identical homes, often with two or three stories. They're more spacious than condos and have many of the same benefits as the smaller housing option.
This makes them a better option for families than condos when it comes to Edmonton homes for sale.
One major difference between townhouses and condos is that you own the land as well as the interior of the home. So. you'll have the benefits of your own front and back yard as well as more control over exterior refurbishments and repairs.
You'll still need to consider your neighbors' wishes when you make repairs since you'll share walls and fences.
Buyers should be aware that cheaper, older townhouses will attract a lot of expenses when it comes to refurbishments and ongoing maintenance.
That said, you could recoup your costs back when you sell your townhouse. There's a high demand for these types of homes in Canada, so if you're a DIY enthusiast, they could be a good choice for you.
Take a look at this selection of affordable townhouses in Edmonton to get an idea of just how little you could pay for your first home in Edmonton.

3. New Construction Homes in Edmonton
It's true that new construction homes for sale in Edmonton, Canada, cost more upfront than established ones. However, they can work out more affordable in the long run.
When you move into a new construction home, you know that everything works and is likely to stay that way for a long time.
You can choose from townhouses, bi-level homes, bungalows, two-story homes, and duplex houses in Edmonton. When you buy a new construction home in Edmonton, you can also save with certain rebates on the cost of your home.
According to the GST/HST New Housing Rebate, you may be eligible for a rebate on some of the GST you pay on the purchase price.
As a first-time homebuyer, you're also entitled to several other rebates, savings, and assistance when you buy a home in Alberta.
If you're looking for something with all the benefits of a new construction home with a cheaper price tag, and you've got patience, a pre-construction home could be ideal for you.

Pre-Construction Homes
When you buy a pre-construction home, you're buying a promise of owning a new home later on.
You'll view a drawing or model of the home in question, sign a purchase agreement, and pay a deposit according to this agreement. The construction company will usually complete your home within a year or two.
Sometimes, you'll get to view an example of what you're buying if you visit the lot where the development's going to stand.
Apart from the price, you'll also benefit from a wide range of customization options if you choose this type of home in Edmonton. You can usually pick your own fittings and finishes to ensure you get exactly what you want when your home's completed.
Another benefit is that your home keeps increasing in value as it nears completion. These types of homes also come with several protections such as:
Deposit protection
The cost of repairs if there are any issues before you move in
Delays in occupancy
There are also rebates available for first-time homeowners who opt for this type of home.
Finding Your Ideal Home in Edmonton, Alberta
Whatever types of homes in Edmonton you're interested in, you're in the right place. We have a large selection of properties available in every price range for all kinds of homebuyers.
Get started by downloading our buyer's guide for the best advice on finding homes for sale in Edmonton, Alberta, and making one of them your own. Alternatively, get in touch and we'll guide you through the process in person.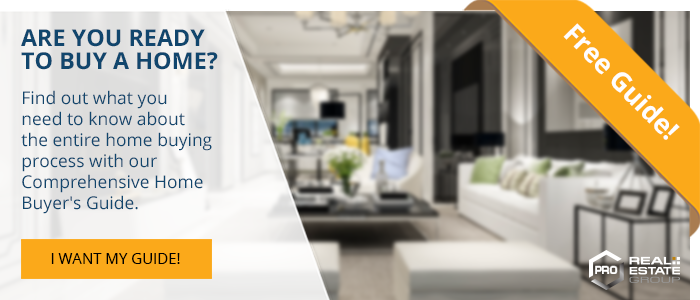 Photo credits: freepik.com