Kam Masuta
Real Estate Partner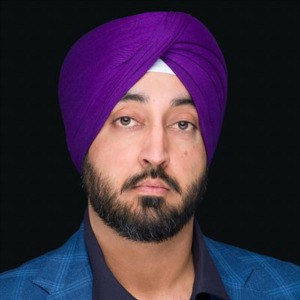 Kam Masuta is a seasoned real estate professional with a diverse background in business and entrepreneurship. With over two years of experience in the real estate industry, Kam brings a unique perspective to his clients, combining his knowledge of the market with his strong business acumen.

Raised in Montreal, Kam developed a passion for real estate at an early age. Growing up in a city known for its vibrant and diverse neighborhoods, he witnessed firsthand the transformative power of real estate in shaping communities. This sparked his interest in pursuing a career in the industry.

Before venturing into real estate, Kam established his own successful business at a very young age of 20 years old. Through his entrepreneurial journey, he honed his skills in negotiation, strategic planning, and customer service – all of which have proven invaluable in his real estate career.

Kam's ability to speak multiple languages has been instrumental in connecting with clients from various cultural backgrounds. Fluent in English, French, Punjabi, Hindi, and Urdu, he effortlessly bridges language barriers and ensures effective communication throughout the buying or selling process. This multilingual proficiency allows him to cater to a wider range of clients and provide personalized services tailored to their specific needs.

As a real estate professional, Kam is committed to delivering exceptional results for his clients. He understands that buying or selling a property is one of the most significant financial decisions individuals make, and he approaches each transaction with utmost dedication and professionalism. Whether it's finding the perfect home or maximizing returns on investment, Kam leverages his expertise and market knowledge to guide his clients towards achieving their real estate goals.

Outside of his professional endeavors, Kam is an avid traveler who enjoys exploring different cultures and cuisines. He believes that immersing oneself in diverse experiences broadens horizons and fosters personal growth. This mindset translates into his approach as a realtor – always seeking to understand his clients' unique perspectives and preferences to provide them with the best possible service.

In conclusion, Kam Masuta is a real estate entrepreneur with a passion for helping clients navigate the dynamic world of real estate. With his extensive experience in business and his ability to speak multiple languages, Kam brings a wealth of knowledge and cultural understanding to every transaction. Whether you are buying or selling a property, Kam's dedication, professionalism, and commitment to excellence make him an ideal partner in your real estate journey.